UK Sends 'Strong Message' To Buhari Govt Over Sowore's Detention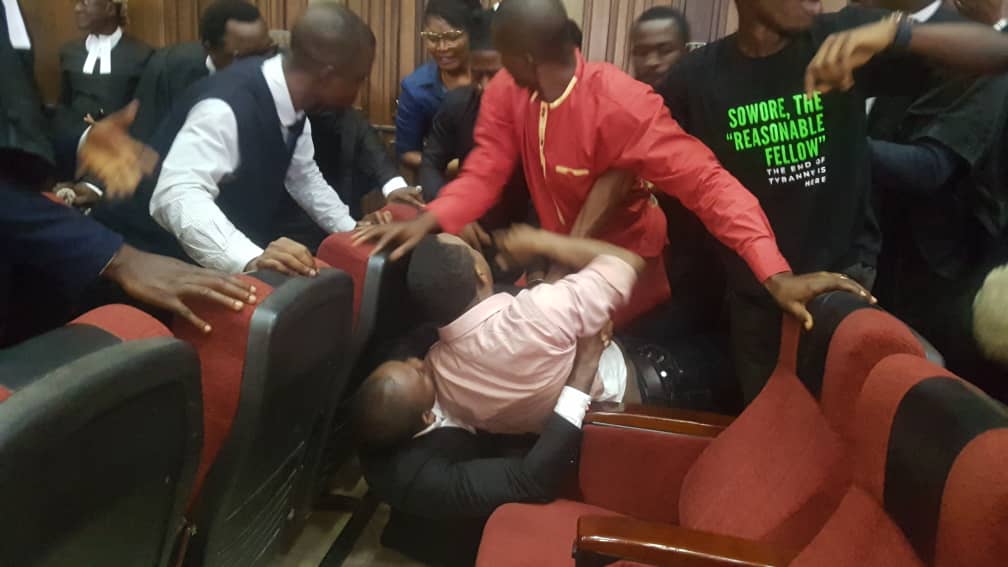 The United Kingdom (UK) has called on the Federal Government of Nigeria led by President Muhammadu Buhari to have respect for the rule of law and release called on Omoyele Sowore, the convener of the #RevolutionNow Movement.
Naija News reports the UK made this call on the micro-blogging site, Twitter, on Tuesday, December 10, to commemorate with the "Human Rights Day."
This online news platform had reported earlier that the DSS released Sowore on Thursday night after spending 124 days in detention.
Sowore's release followed a court ruling ordering the secret police to release the former Presidential candidate in the next 24 hours.
However, on Friday morning, the secret police re-arrested Sowore in the premises of the Federal High court in Abuja, Nigeria's capital and reportedly took the activist to the DSS headquarters.
Apparently displeased with Sowore's travails, the UK tweeted on the issue, maintaining that it was closely following Sowore's detention, calling on the Nigerian government to respect the fundamentals for democracy.
The British High Commission in Nigeria, in a tweet, called for the respect for the rule of law, stating that the ideals set out in the Universal Declaration of Human Rights should be upheld.
The tweet reads: "As we celebrate #HumanRightsDay, we encourage all political, state and non-state actors to uphold the ideals set out in the Universal Declaration of Human Rights, signed 71 years ago today.
"We are following closely the continued detention of #Sowore. Respect for the rule of law and free and responsible speech is fundamental for #democracy.
"The UK is committed to defending and strengthening human rights worldwide and, as we conclude #16DaysofActivism2019, working to end gender-based violence."