Just In: FG Allegedly Freezes Sahara Reporters Account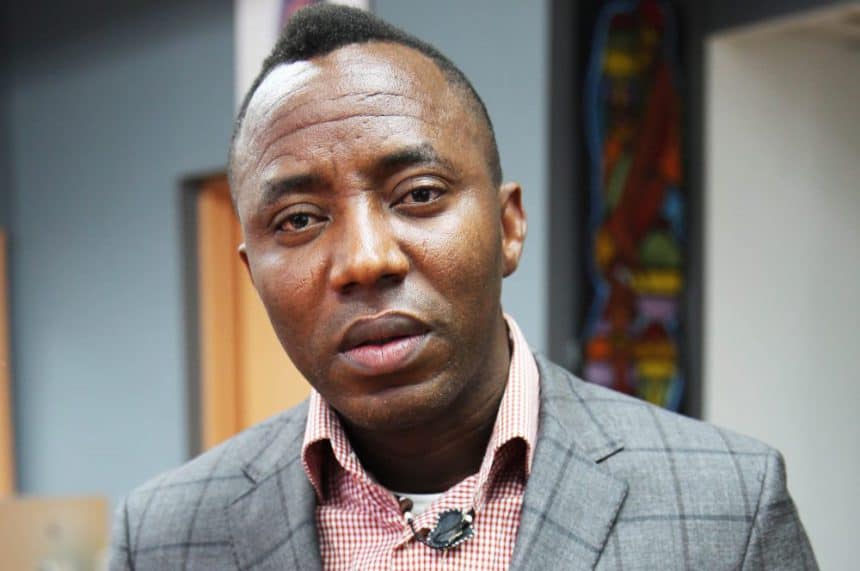 Committee to Protect Journalists has berated the manner and inhuman treatment of the Nigerian government on journalists especially Sahara reporters and the owner Omoyele Sowore.
Naija News understands that the United States based organization warned Nigerian authorities over their continuous effort to intimidate journalists after the management of Sahara Reporters informed the organization that their Nigerian bank account has been frozen without advance notice in October, significantly hindering their operations.
The website was separately disabled twice due to allegations of copyright infringement, and staff report cyberattacks and increased surveillance outside their Lagos office, according to Sahara Reporters staff who spoke to CPJ.
The site conducts aggressive reporting on corruption, according to CPJ's review of its reporting. Its founder, Omoyele Sowore, is in the Department of State Services (DSS) custody after plans to mobilize for his #RevolutionNow protest.
"CPJ is unable to confirm a connection between Sowore's arrest and his journalism, but continues to investigate the case. "Sahara Reporters must be permitted to keep the Nigerian public informed without intimidation," said Angela Quintal, CPJ's Africa program coordinator.
"Surveillance, cyberattacks, &copyright notices against Sahara Reporters mark a concerning pattern of interference and harassment of an investigative news outlet."
Sahara Reporters' Nigeria-based account with Guaranty Trust Bank was frozen without warning in October, La Keisha Landrum Pierre, Sahara Reporters' chief operating officer, told CPJ. The outlet has struggled to pay operating costs and salaries and was unable to publish for a day on November 10, Pierre said.
Pierre told CPJ the bank said the account was subject to "a government hold" and "not able to be operated," but would not elaborate. When CPJ requested comment by email, Ijeoma Nwachukwu, a relationship manager with Guaranty Trust Bank, declined to reveal details about specific accounts because of "duty of confidentiality."