UAE Trip: Vice President, Yemi Osinbajo Returns Back To Nigeria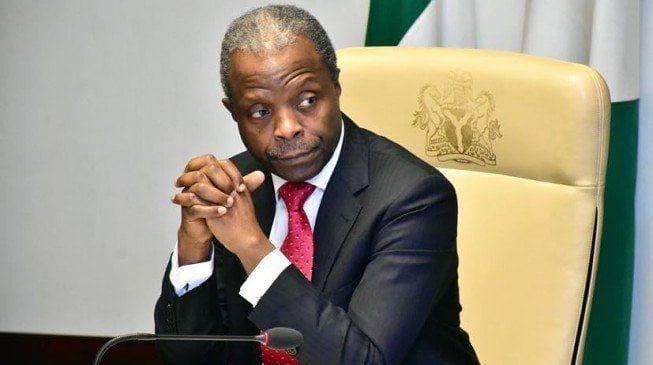 Vice President Yemi Osinbajo has returned back to Nigeria from the city of Abu Dhabi in the United Arab Emirates.
Naija News understands that Osinbajo's spokesman, Laolu Akande, made this known in a tweet on Tuesday.
The vice president delivered the keynote address at the Sixth Assembly of the Forum for Promoting Peace in Muslim Societies on Monday in Abu Dhabi.
He spoke on "The Role of Religions in Promoting Tolerance: From Possibility to Necessity."
During his visit, Osinbajo met with the Crown Prince of the Emirate of Abu Dhabi, Sheik Mohammed Al Nayan.
Akande tweeted, "VP Osinbajo returns to Abuja much earlier today (Tuesday) from one-day trip to Abu Dhabi where he key-noted the Peace Forum organised by the UAE government and he was treated to a reception by both the Crown Prince of Abu Dhabi and the Ruler of Dubai who is
https://twitter.com/akandeoj/status/1204300247566049280?s=20