Ondo: PDP, APC Exchange Words Over Akeredolu Daughter's Wedding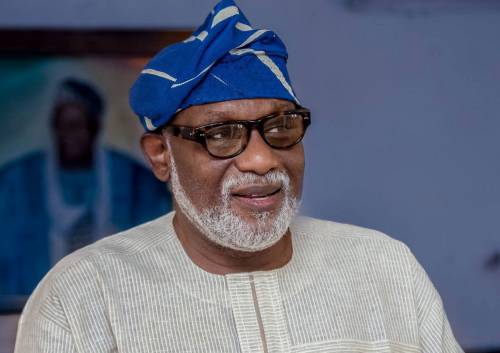 The Peoples Democratic Party in Ondo State has attacked the state governor, Rotimi Akeredolu, for celebrating his daughter wedding in Mauritius.
The opposition party accused the Ondo State governor of wasting the state resources on the event.
According to a report, Akeredolu and his family members and some aides of the governor were in Mauritius on Saturday to celebrate the wedding after the traditional wedding was held in Owo, Ondo state in September.
PDP in a statement through its spokesperson, Zadok Akintoye, accused Gov. Akeredolu of being insensitive to the plight of Ondo citizens by allegedly using the state resources for his daughter's wedding.
Akintoye said, "It is on record that this APC-led government remains the most anti-people government in the history of Ondo State and one that has glorified capitalism, nepotism, tribalism and wanton disregard for the welfare of the people."
"Within the last two years, the governor has celebrated weddings of his children across the world from Canada to the United States and now Mauritius at the expense of citizens of this state without any sense of respect to the people he leads. How else can one explain the present display of affluence and disdain for the people?"
The All Progressives Congress in a statement through its spokesperson, Alex Kalejaiye, said PDP is only seeking relevance by criticising the governor on the event.
Kalejaiye said, "The APC in Ondo State has viewed as puerile, myopic, and avoidable, the incoherent argument of the PDP that the recent wedding of a daughter of Mr Governor in Mauritius was an act of "insensitivity."