Just In: Atiku Abubakar Storms Nigeria Senate (Photo)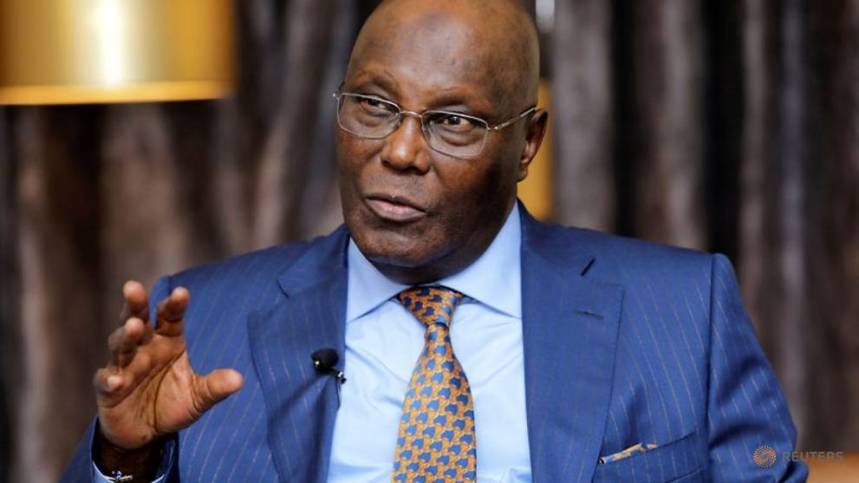 The Presidential candidate of the Peoples Democratic Party (PDP) in the 2019 election, Atiku Abubakar, was at the Senate on Thursday.
Naija News reports that the former vice president is at the Senate as one of the stakeholders at a public hearing on a bill for the conversion of the Modibbo Adama University of Technology to a conventional university
The public hearing is being held at the hearing room Room 231 Senate conference room.
Atiku Abubakar who had been in the United Arab Emirates (UAE) recently returned to the country.
Recall that Atiku had on Tuesday filed a N2.5bn libel suit against President Muhammadu Buhari social media aide, Lauretta Onochie.
He filed the suit over an alleged libellous publication against his person.
Atiku approached the Registry of the FCT High Court in Maitama to formally deposed to his own witness statement on Oath before the Commissioner for Oaths to kick-start the libel suit against Onochie.
Atiku had in May this year threatened to sue Onochie over he publication is made on social media.
The President's aide had on her Twitter handle alleged that the former vice president is on the watch list of security operatives in the United Arab Emirates (UAE) for alleged criminal matters.
In another post on her Twitter handle on May 7, 2019, she also accused Atiku of shopping for terrorists in the Middle East.
Reacting, the PDP presidential candidate insisted that there is no iota of truth in the said publication which is beginning to affect public perception of his person.
Source: Naija News