Jonathan's Camp 'Attacks' Bayelsa Governor, Dickson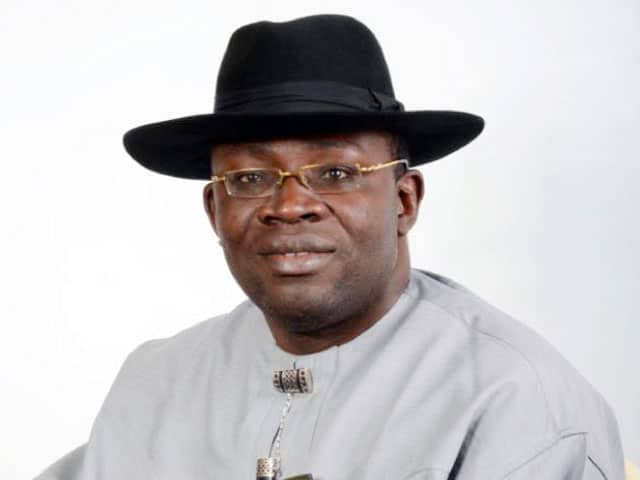 The Governor of Bayelsa State, Seriake Dickson, has been called out by the camp of a former president, Goodluck Jonathan, for attacking the former leader of Nigeria.
The former spokesperson to Jonathan, Reno Omokri, condemned Governor Dickson in a statement released on Tuesday.
Reno in his statement noted that pride led to the downfall of the governor at the November 16 governorship election.
Omokri said: "You can keep sponsoring false stories against former President Jonathan, but that will not make your situation any better. Pride is your undoing. Learn humility so you can stop falling."
He noted that the former President will never join the All Progressives Congress. He stated that when he humbled himself God will raise him in his own time.
"When will you stop biting the finger that fed you? Learn from HE Jonathan's humility and save what is left of your political career. That is if anything salvageable is left."
APC has mocked the Bayelsa State governor for blaming everyone for the loss of the Peoples Democratic Party in the election.
The spokesperson of APC, Lanre Issa-Onilu, in a statement said, "if Dickson should stand before the mirror, he would see a clown, a prodigal son, and a failure, all rolled into one. We know he cannot do that. Shame would not allow him to carry out self-evaluation".
Recall that Gov. Dickson insisted that there was no election in the state and alleged that the electoral process was rigged through violence.
But reacting, the APC spokesman said Lyon won because Dickson wasted the opportunity he had to become a hero in a state that badly needs one.