Bishop David Oyedepo States Position On Hate Speech Bill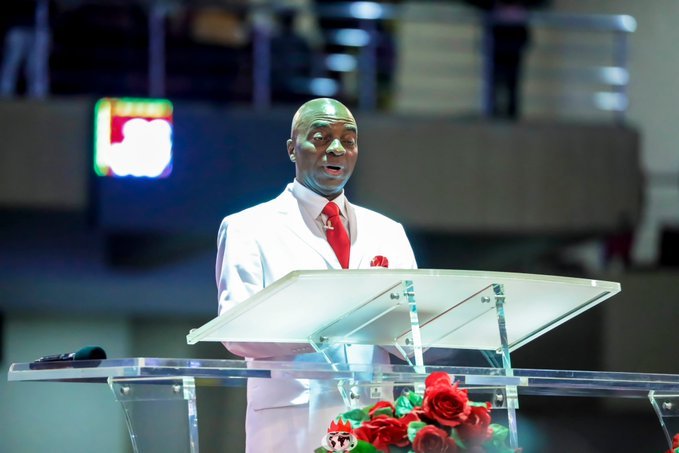 Bishop David Oyedepo, the General Overseer of Living Faith Church Worldwide, also known as Winners Chapel, has opposed the proposed National Commission for the Prohibition of Hate Speech Bill introduced by Senator Sabi Abdullah, the Deputy Chief Whip of the Nigerian Senate.
Naija News reports that the Winners Chapel General Overseer kicked against the bill at the opening of Shiloh 2019 tagged "Breaking Limits" currently going on in Canaanland in Ota, Ogun State, Southwest Nigeria.
This online news platform understands that the bill states that any person who violates the law shall be liable to life imprisonment and where the act causes any loss of life, the person shall be punished with death by hanging.
Due to pressure from Nigerians over the bill, the sponsor of the hate bill had in November, said the proposed death penalty for anyone found guilty of hate speech that leads to the death of another, will be removed by the Senate.
"We have followed closely arguments for and against the hate speech bill, and seen the reason why some kicked against it.
"Given the high respect which we have for Nigerians, we will make an amendment to the death penalty aspect that most Nigerians objected to so that a bill that meets their expectations is passed into law," he had said.
However, reacting to the bill during his sermon at Shiloh 2019, Bishop Oyedepo stressed that the hate speech bill is dead on arrival.
The clergyman wondered why the advocates of the bill have not advocated for killers to be hung but are seeking to kill hate speech offenders by hanging.
According to him: "They are not hanging killers. They are hanging hate speakers," Bishop Oyedepo said at Shiloh 2019.
"Anyway, that (bill) is dead already. Prophets are the conscience of the nation," the clergyman added.