APC Reacts As PDP Threatens To Shun Edo, Ondo Elections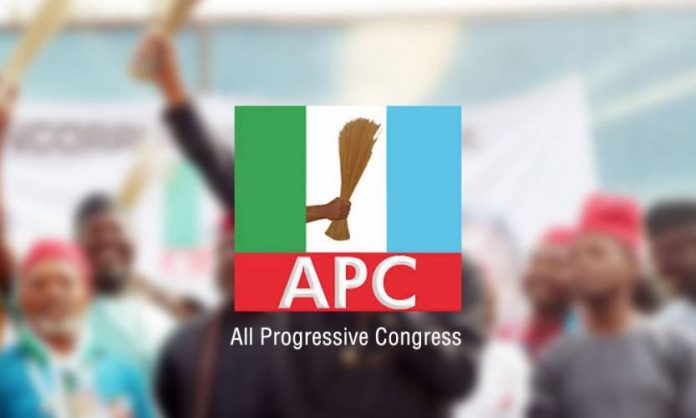 The All Progressives Congress (APC) has lambasted the Peoples Democratic Party (PDP) for threatening to shun elections in Nigeria.
Naija News reports that the National Chairman of the PDP, Uche Secondus, had said his party may not participate in the Edo and Ondo states governorship election scheduled for 2020.
He made this known while addressing the Independent National Electoral Commission (INEC) delegation who came to carry out a routine verification exercise at the party's national headquarters in Abuja.
Secondus expressed disappointment with the just concluded governorship elections in Kogi and Bayelsa States.
He alleged that the INEC integrity was at stake given the trajectory of elections it has conducted so far in the country.
Reacting in a statement, the National Publicity Secretary of the APC, Lanre Issa-Onilu, said the PDP has become disillusioned by the string of election victories recorded by the APC.
He noted that PDP's threat was confirmation of APC's earlier position that Nigeria was fast becoming a one-party state.
He said: "No doubt, our country deserves a strong and vibrant opposition to play its conventional role in the polity and to deepen democracy. The PDP has shown crass and shocking incapacity to perform that role. As a party that believes in democracy and progressive politics, we are worried by this obvious vacuum.
"No rigorous and intelligent interrogation of the current administration's policies and programmes by the PDP. Just idle chatter, propagation of fake news, post-election delusions and other unpatriotic conducts. This is dangerous for our democracy.
"The APC hereby invites other registered political parties to step up and perform the crucial opposition role the PDP has failed so woefully to play.
"The PDP accuses APC of conniving with the Independent National Electoral Commission (INEC) to record the string of election victories in the recent elections.
"Is the APC surprised by the PDP's pointless outbursts? No! This has become the PDP's stock-in-trade and coping mechanisms following the PDP's rejection in 2015.
"The same PDP has maintained a graveyard silence over the election robberies in Zamfara and Rivers states. The APC was punished for allegedly not conducting proper primaries in Zamfara State, while PDP got rewarded in Sokoto and Kano for not conducting any primaries at all."