APC Chieftain, Mumuni Speaks On The Benefit Of Hate Speech Bill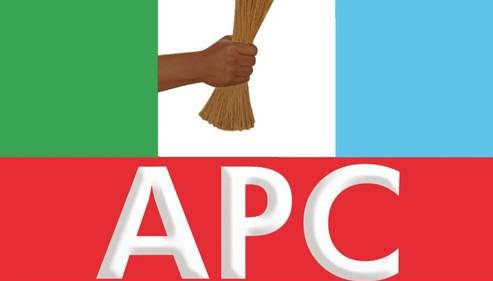 A chieftain of the All Progressives Congress, Abayomi Nurain Mumuni, while stating his position on the hate speech bill, noted that the bill if passed will help curtail fake news and provocative statements.
The Lagos State APC chieftain claimed that the bill will curtail provocative utterances and the spread of fake news in the Nigeria cyberspace.
Mumuni in a statement released through his spokesperson, Rasheed Abubakar, stated that the bill was necessary due to the way some Nigerians release statements on social media that are capable of creating tension.
He said, "The hate speech bill would have been unnecessary had it been Nigerians take caution in using the social media. In the absence of decorum, peace won't reign. We should not throw the bill out because it has come to regulate the way we use the social media."
"What are the contents of the bill? What is controversial about? It says, in part, that a person must not do any act in or outside Nigeria in order to transmit in Nigeria a statement knowing or having reason to believe that it is a false statement of fact. Is their anything wrong with that? I won't be surprised if many of those who kick against it didn't have idea of what the bill is about."
He stated that rather than call for the bill to be dropped, Nigerians should have called for its regulation.
"What should have been advocated for is the regulation of the bill in the sense that it would only cater for glaring cases of hate speech so as not to serve as a mechanism for witch-hunting perceived oppositions or eliminating critical engagements on public policy".
Mumuni added that developed countries like France, Singapore, Malaysia and Italy and a host of others have laws that regulate public communication so as to ensure peace in the society.
He further stated that the social media space in Nigeria has actually become an outlet for the cowards, stressing that, "freedom of speech does not give one the license to cause crises, wreak havoc and make unfounded claims."
"The government should also try as much as possible to make the punitive measures be in tandem with the offence in the sense that the ant would not be killed with a machine gun. The punishment attached for the offence should not be different from the ones obtainable in other countries in order to rule out the possibility of any political mission. That's I support fines or jail terms for offenders, irrespective of their status in the society."
"The way forward is that people should understand that freedom of speech does not translate to causing crises and promoting falsehood. Doing such is unhealthy to our nascent democracy. As such, the guilty ones should not go unpunished to serve as deterrent to others".
---
---
© 2023 Naija News, a division of Polance Media Inc.