Arsenal: Unai Emery Will Get Another Club – Mourinho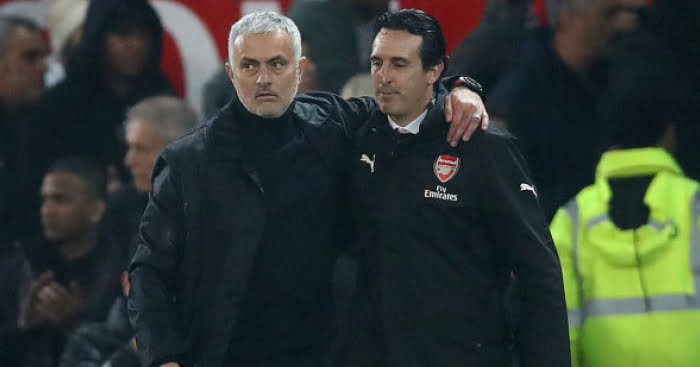 Tottenham Hotspur manager, Jose Mourinho has reacted to the sacking of Unai Emery by English Premier League (EPL) rival, Arsenal.
Arsenal had on Friday announced the sacking of Unai Emery and his coaching crew, naming Gunners legend, Freddie Ljungberg as the interim manager.
The Spainard last game incharge was Arsenal's 2-1 defeat at home to Eintracht Frankfurt in the Europa League on Thursday night stretching a run of seven games with a victory.
Speaking during Friday press conference ahead of Tottenham's Premier League clash against Bournemouth, Mourinho said: "Emery has no need to be concerned, no dramas, mi amigo [my friend].
"Keep going and you will get another club."
Asked if he would have considered joining Arsenal, Mourinho added: "I'm so happy here that I couldn't even think about the possibility to go to another place.
"You can put now in front of me any club in the world, I would not move."