See What Students Of LASU Did To 2 Men Who Sell Drugged 'Pure Water' To Women So As To Rape Them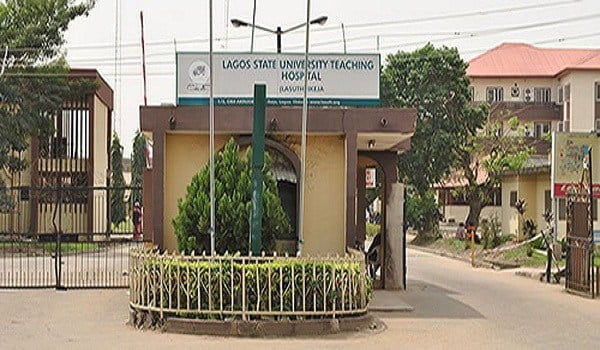 Yesterday, a commotion ensued in the front of LASU gate following the arrest and beating of men who sell sachet water which is alleged to have been drugged to women so they can rape and rob them when they become weak.
A video circulating currently has students beating up the man, at Lagos State University (LASU) gate while he was being taken away by policemen.
One of the students of the school, said the man and his accomplice sell drugged pure water to women, adding that when the women become weak from drinking the water, the men allegedly rob them and rape them.
The school authorities allegedly got wind of this and paid the men a visit at their shop on Thursday evening, November 28. They forced the men to drink the water they are selling and it allegedly made them weak.
The LIB source said: "The two men were forced to drink the water and few minutes later they were dense, like they did not know what was happening anymore or something like that."
Messages being shared by students of LASU in a WhatsApp group warns students to avoid drinking sachet water at the school's gate. A voice note was also shared to the group issuing the same warning.
Source: Naija News