Fani-Kayode Exposes Boko Haram Sponsors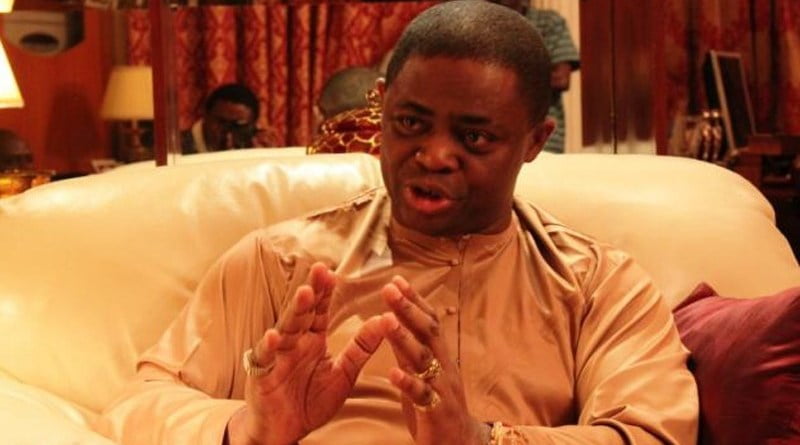 Former Aviation Minister Femi Fani-Kayode has accused ISIS, AL-Qaeda, Saudi Arabia, Qatar and Turkey of sponsoring Boko Haram in Nigeria.
Naija News recalls that the CBN News Channel recently reported that Turkey is a major supplier of arms to Boko Haram.
Reacting the Defence Headquarters stated that the temporary border closure and other strategic measures would tackle the illicit inflow of weapons into the country.
"Though the veracity of the claims in the video footage that Turkey is supporting Boko Haram terrorists with weapons cannot be ascertained immediately. It is, however, a serious national security issue and I believe it is receiving the required attention at the national strategic level.
"The temporary closure of our national borders is one of the indications of the national strategic move to checkmate illicit trans-border shipment and peddling of firearms," DHQ said.
In a post on his Twitter handle, @realFFK, Fani-Kayode urged the Nigerian government to seek the help of the United States (US) President, Donald Trump and Israel to overcome the insurgents.
He wrote: "Turkey, Qatar and Saudi Arabia covertly support Boko Haram and the Fulani herdsmen. ISIS, Al Qaeda and Islamic Jihad do so openly.
"What is slowly unfolding in our country is alarming and frightful. Nigeria needs the support of Donald Trump and Israel for what lies ahead."