Court Approves SERAP's Right To Sue Buhari, NASS,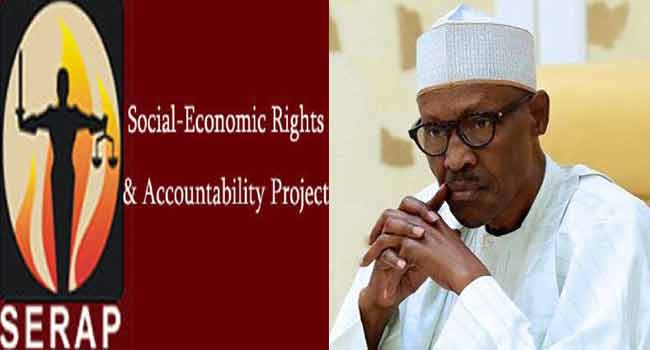 Federal High Court sitting in Abuja has accepted the plea of the Socio-Economic Rights and Accountability Project (SERAP) in a suit against President Muhammadu Buhari, Senate President Ahmed Lawan, and Speaker of the House of Representatives, Femi Gbajabiamila "over the failure to disclose details of allocations, disbursement and spending of an estimated N241.2 billion yearly as security votes between 1999 and 2019.
Giving the approval and his verdict on the suit field, Justice Ahmed Ramat Mohammed ruled that hearing notices be issued and served on all the respondents within 8 days.
The order hereby  clears the way for SERAP to advance its case against the respondents and to challenge their refusal to account for the allocations, disbursement, and spending of security votes by the Federal Government, 36 state governors and 774 local governments between 1999 and 2019."
BREAKING: Court affirms SERAP's right to sue over security votes spending.
A Federal High Court, Abuja yesterday granted leave to SERAP in a suit against @MBuhari @femigbaja CBN governor for failing to account for security votes spending.
Case adjourned to Dec. 10 for hearing.

— SERAP (@SERAPNigeria) November 26, 2019
Naija News recalls a similar court approval given to  SERAP against the federal government. It will be recalled that Justice Muslim Hassan of the federal high granted the request of Socio-Economic Rights and Accountability Project (SERAP) tow months ago to compel the Code of Conduct Bureau to publish assets declarations submitted to it by successive presidents and state governors since the return of democracy in 1999.
But the challenge with this court verdict is the selectivity nature of the federal government in obeying court order as several human right agencies over the years has accused the federal government of failure to obey court orders.
Source: Naija News