Update: Plane Carrying 15 People Crashes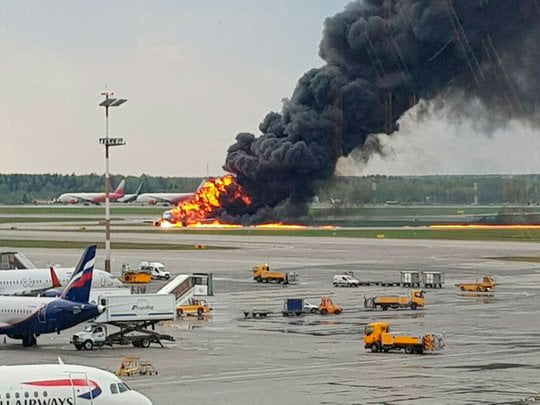 A small aeroplane carrying about 15 people have crashed into a populated area in Goma in the Democratic Republic of Congo.
This was disclosed on Sunday by airline Busy Bee and witnesses.
The Dornier plane was en route to Beni, 350 kilometres north of Goma (220 miles), when it went down, a company staff member said.
It crashed into a residential area near Goma airport.
"We are up to 23 bodies now," Goma rescue service coordinator Joseph Makundi told Nigeria News.
Goma airport official Richard Mangolopa told Nigeria News no survivors were expected from the disaster.
"There were 17 passengers on board and two crew members. It took off around 9-9.10 am (0700 GMT)," Busy Bee airline staff member Heritier Said Mamadou said.