Two Baby Factories Discovered In Anambra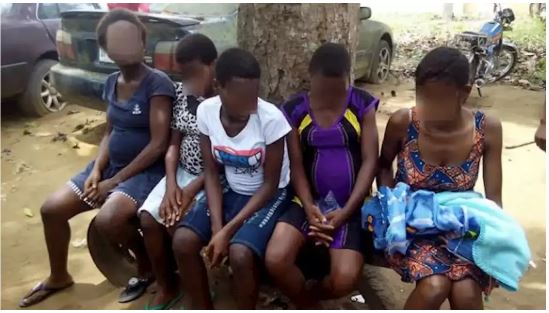 The Anambra special anti-child trafficking task force located two houses in Obosi, Idemili North Local Government Area, and Onitsha where pregnant girls are kept until childbirth and the children sold to childless people.
The task force was led by the Anambra State Commissioner for Women and Children Affairs, Ndidi Mezue, who came across the two malnourished pregnant girls hidden in a room awaiting delivery.
The team then rescued the girls and arrested the manager of the home and promised to further investigate and act of the case.
In another inspection, a baby factory was also discovered in Onitsha.
According to an eyewitness (name withheld), only girls who had problems of unwanted pregnancies were kept in the room to keep their secret and identity till the day of delivery.
The source explained further that they are not properly fed because the home only manages to feed them to avoid much spending.
The source commented that the baby factory business had been booming because the operators deal in unwanted pregnancies by young girls outside marriage.
The source also said some poor girls are lured with money by the management of some baby homes and impregnated by men under the payroll of the baby homes.
Naija News learnt that the inspection team, which comprises operatives of the Nigerian Police Force, the Department of State Service (DSS) and the Nigerian Security and Civil Defence Corps (NSCDC), and also the ministry staff members, had visited community orphanages in Ogidi, Nkpor, Obosi and Onitsha, with the aim of inspecting the general environment, sources of water, hygiene and operational licence of facilities.