Any Request From President Buhari, Good For Nigeria – Lawan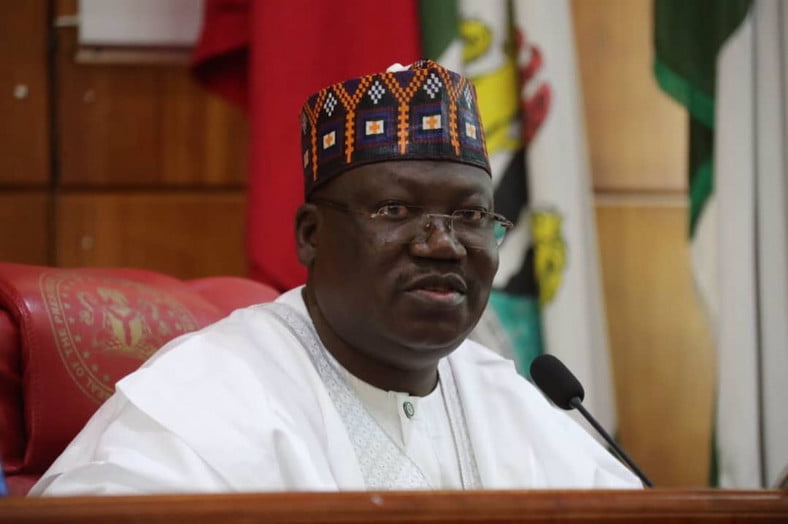 Ahmad Lawan, the Senate President, on Thursday, claimed that any request placed forward by President Muhammadu Buhari is beneficial to Nigerians and such should be acted on expeditiously.
The President of the Senate stated this during a courtesy visit by the Chairman, Presidential Advisory Committee Against Corruption, Itse Sagay, on Thursday.
Sagay charged the Senate to pass the Special Criminal Court and other similar bills, he claimed that such a bill will help fight against anti-corruption and ensure that the fight was successfully won with speed and energy.
He pleaded with the Senate to consider the confirmation of the acting Chairman of the Economic and Financial Crimes Commission, Ibrahim Magu.
The Senate President while responding to the plea said, "This is a new Senate. Going by our rules and I believe that goes for the House of Reps too, any issue that was not concluded in the last National Assembly, will have to start all over again."
"So, as far as we are concerned, those bills will have to come again and start to go through the process from the very beginning."
"We are ready. In fact, we are in haste if those bills are ready for us to start working on them."
He claimed that there was no request before the upper chamber for the confirmation of Magu as EFCC chairman.
"I want to assure you that any request that comes from Mr President is a request that will make Nigeria a better place in terms of appointments or legislation.
"When such request comes, the Senate will act expeditiously to ensure that we play our part in the confirmation or passing of legislation appropriately."