Lai Mohammed Accuses Politicians Of Owning Houses, Billions Of Naira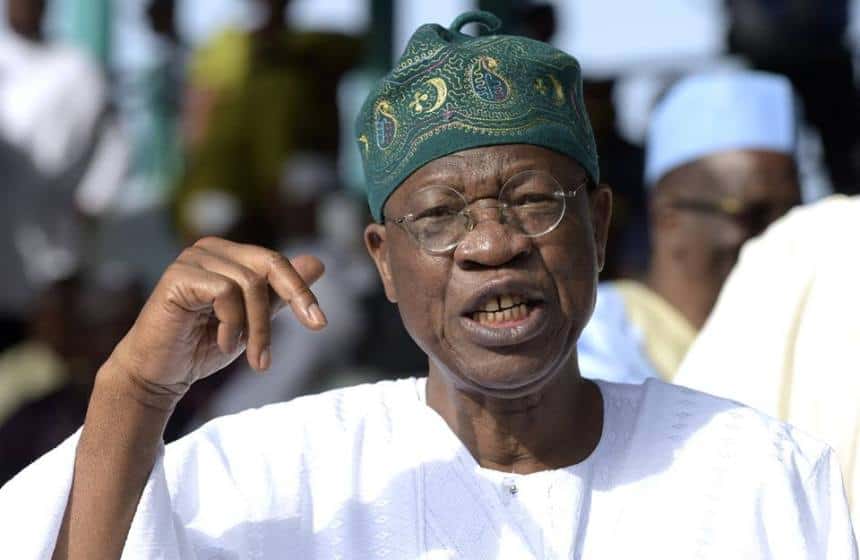 Alhaji Lai Mohammed, the Minister of Information and Culture, on Tuesday accused many politicians in Nigeria of owning several houses and billions of Naira.
Mohammed stated this while speaking at the book presentation in honour of Chief Bisi Akande, the pioneer National Chairman of the All Progressives Congress in Abuja.
Other dignitaries at the event were Vice President, Yemi Osinbajo, ministers, lawmakers, representatives of Governors of Osun, Kano and Lagos.
"What we witnessed today is a celebration of a man of principle, integrity and politician with strict adherence to good governance"
"His understanding of good governance is how positively the government can impact on the people."
"What we are celebrating today is the contrast to a generally accepted wrong notion that integrity does not pay".
The minister also stated that the essence of being in politics was to render good governance, selfless service to Nigerians and not personally enrich oneself.
"For instance, we were told here today that when the military struck in 1983 and Chief Akande was arrested, they found only about N2000 in his bank account.
"Today, we have many politicians in Nigeria that own so many houses, billions of Naira in their accounts, but they are not being celebrated like this man", he said.