Israeli Strikes On Gaza Kill At Least Eight People
Israeli strikes on Islamic Jihad positions have killed at least 22 people since Tuesday in Gaza, from where rocket salvos continue to target Israel, in an armed escalation that currently leaves no sign of appeasement.
Israeli attacks on Palestinian rockets: the spiral of violence is back and the sirens of alert resound Wednesday in several Israeli cities around Gaza, including Ashkelon, after new rocket fire that precipitated in the wake of Israeli bombing on the enclave.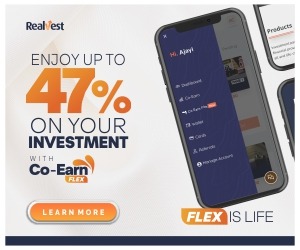 The Israeli strikes killed 12 people on Wednesday, including members of al-Quds forces, the armed wing of Islamic Jihad. This brings to 22 the number of Palestinians killed since Tuesday in Israeli operations against the armed group, including a commander of the organization and his wife, triggering this renewed tension.
On Tuesday, around 4:00 am, Israel's army and internal intelligence services (Shin Beth) carried out a targeted operation against Baha al-Ata, the top Islamic Jihad commander, and his wife, Asma, in their homes. apartment in the northeast of the Gaza Strip.
Islamic Jihad, an armed group that is present in Gaza but does not control the enclave – it is in the hands of Hamas, another Islamist movement – has launched a barrage of rockets at Israel, without killing anyone.
"Stop your attacks, or you will take more blows," warned on Wednesday the Israeli Prime Minister Benyamin Netanyahu, who held a meeting of his "security cabinet".
"We are determined to fight and defend our country, and if they think that these salvos of rockets will weaken us or make us lose our determination, they are wrong," he added to the Islamic Jihad.
"We will give the enemies a lesson they will remember," said a statement in a statement the gathering of units of the "resistance" in Gaza, of which Islamic Jihad is involved.
Schools closed
Since Tuesday, at least 250 rockets have been fired from Gaza to Israel, according to the latest assessment of the Israeli army, which said it intercepted 90% of these projectiles through its missile system "Iron Dome".
One rocket damaged one house, another a factory, and another struck a highway, passing a few yards away from striking cars.
Tuesday, schools, colleges, universities and other public institutions had been closed until Tel Aviv, the economic metropolis, located about 70 kilometres from Gaza. On Wednesday, all public institutions remained within 40 km of the Palestinian enclave.
Schools were also closed since Tuesday in Gaza, a small enclave where the population, blockaded for more than a decade, lives to the rhythm of these new bombings.
A 41-year-old father of five, Baha Abu Al-Ata joined the ranks of Islamic Jihad in the 1990s and was his commander for northern Gaza.
"He was responsible for several terrorist attacks, rocket attacks on the State of Israel in recent months and intended to perpetrate imminent attacks," said Netanyahu.
According to the head of the Israeli army, Aviv Kochavi, Abu al-Ata "had tried by all means" to sabotage a truce between Israel and Hamas, including orchestrating rocket fire to Israel.
Islamic Jihad and Hamas
Hamas and Israel have waged three wars in the enclave since 2008. But this group, unlike Islamic Jihad, had approved a truce negotiated through the UN, Egypt, a border country of Gaza, and Qatar, the emirate of the Gulf, which has both relations with Gazan groups and Israel.
If the Israeli army holds Hamas responsible for all attacks from this enclave, it has officially targeted for the moment that the positions of Islamic Jihad, a key element that has not escaped the local press.
"For the first time in the recent era, Israel made a distinction between Hamas and Islamic Jihad," influential political commentator Ben Caspit summed up Wednesday in the pages of the Maariv newspaper. "Israel thus deviates from its concrete principle that Hamas, as the sovereign power in Gaza, must pay the price for everything that happens in Gaza."
In an attempt to curb this escalation of violence, UN envoy for the Middle East, Nickolay Mladenov, is expected in Cairo for talks with the Egyptians, who have a strong influence on Gaza and official relations with them. Israel, a diplomatic source told Nigeria News.
"The situation remains very complicated," said the source. London said it supports "the efforts of the UN and the Egyptians" for a "rapid de-escalation".
Source: Naija News