Bayelsa: Why APC Has No Gov'ship Candidate – Ozekhome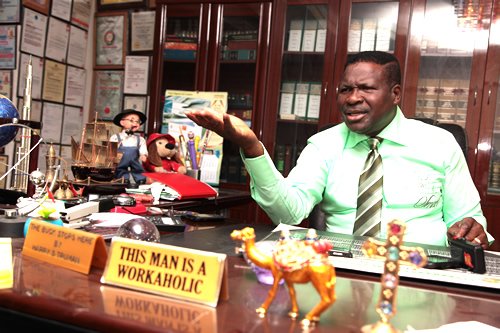 Constitutional and human rights lawyer Mike Ozekhome (SAN) has explained by the All Progressives Congress (APC) has no candidate for the Bayelsa state governorship election.
Naija News reports that the Independent National Electoral Commission (INEC) had fixed Saturday, November 16, 2019, for the Bayelsa State Guber election.
Recall that the Federal High Court, Abuja, ruling by Justice Inyang Ekwo, on Tuesday, disqualified the deputy governorship candidate of the APC, Senator Biobarakuma Degi-Eremienyo, over false information given in his Form CF001 submitted to INEC for the polls.
Reacting in a statement on Tuesday, Mike Ozekhome said the legal effect of the disqualification of the deputy governorship candidate of the APC in the State under the Constitution and the Electoral Act (except reversed) on appeal, simply means that the party has no governorship candidate at all in the election.
Giving reasons, Ozekhome said: "By virtue of section 187(1) of the 1999 Constitution,'a candidate for the office of Governor of a State shall not be deemed to have been validly nominated for such office unless he nominates another candidate as his associate for his running for the office of Governor, who is to occupy the office of Deputy Governor and that candidate shall be deemed to have been duly elected to the office of Deputy Governor if the candidate who nominated him is duly elected as Governor in accordance with the said provisions'.
"Section 186 which precedes this section 187 creates the office of Deputy Governor. Section 187(2) emphatically states that all the provisions regarding qualification for election, tenure of office, disqualifications, declaration of assets and liabilities and oath of Governor shall equally apply to the office of Deputy Governor as if references to Governor were references to Deputy Governor.
"What this simply means is that any ticket devoid of a joint running mate is automatically invalid, null, void and of no effect whatsoever because it is simply unconstitutional.
"The Constitution envisions and has deliberately made a governorship candidate to be a Siamese twin with the deputy governorship candidate in any election, sharing the same unbreakable umbilical cord.
"One without the other is not competent to contest. It will tantamount to a futile attempt to play Hamlet without the Prince of Denmark or to argue that six is not the same as half a dozen. Where a governorship candidate cannot, therefore, produce a deputy governorship candidate, his candidature lapses into historical electoral oblivion.
"His aspiration abates and dies prematurely and completely. As dead as dodo. This is the law. No sentiments about it. No lachrymal effusion. No politics."