Sowore: FG Only Obeys Foreign Court Orders – Falana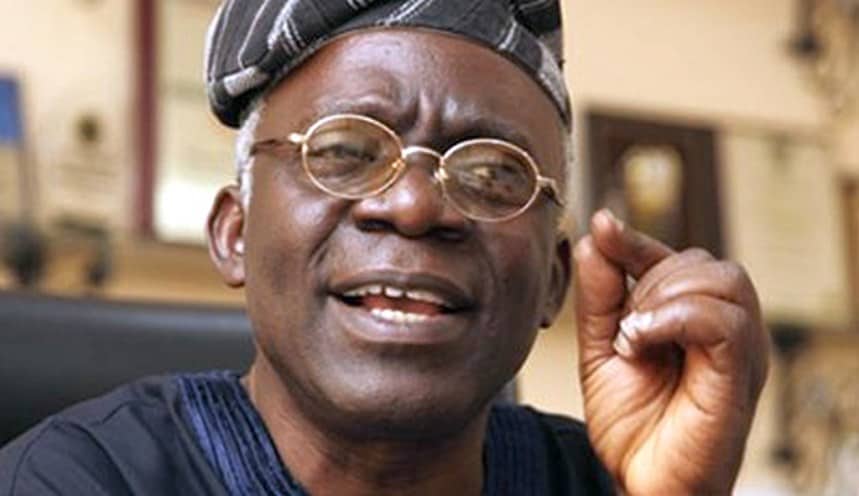 The Federal Government of Nigeria was on Sunday condemned by human rights lawyer, Femi Falana, of only obeying orders made by foreign courts and disobeying the ones issued by Nigerian courts.
The Senior Advocate of Nigeria stated this due to the continued detention of the convener of #Revolution Now movement, Omoyele Sowore, and Olawale Bakare, by the Department of State Service in spite of court orders that they should be released.
Falana pointed to the time FG obeyed the order of a London court to pay the sum of £250,000 to Process and Industrial Development, as a condition to appeal a controversial $9.6bn judgment.
He said, "The Federal Government has alleged that the controversial judgment debt of $9.6bn was obtained fraudulently by P&ID. But the commercial court in London recently ordered Nigeria to pay £250,000 within 14 days as a precondition for filing an appeal against the judgment."
The Human Rights lawyer noted that the sum of £250,000 had been paid by the Federal Government to P&ID in strict compliance with the orders of the High Court in London.
"But since national security takes precedence over the rule of law at home, the orders of the Federal High Court for the immediate release of Messrs Sowore and Bakare have been brazenly disobeyed by the State Security Service."
Recall the Federal High Court in Abuja had ordered the DSS to release both men, but the Service in a statement through its spokesperson, Peter Ifuanya, claimed that they have not been released because their lawyers have allegedly failed to show up to receive them.
Falana while reacting to DSS's statement noted that lawyer from his team waited in vain for hours to receive their clients from custody on Thursday.