Kano: Emir Sanusi Speaks On Why Parents Of Kidnapped Children Should Be Jailed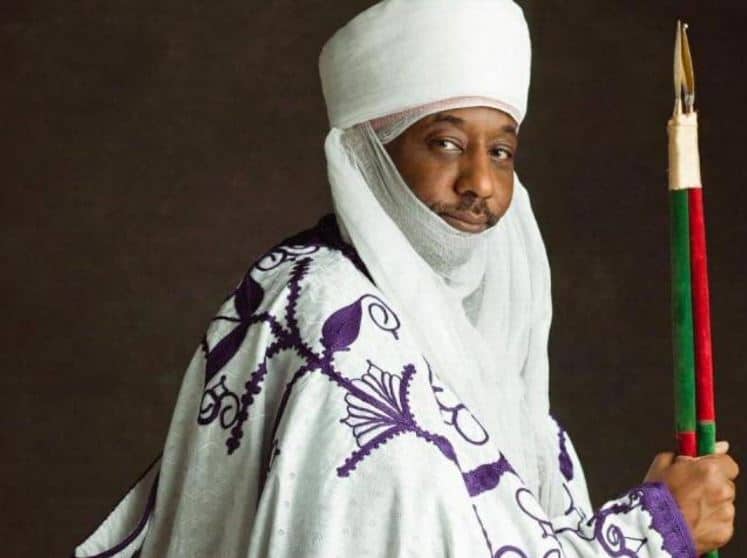 The Emir of Kano, Muhammadu Sanusi II, on Sunday while speaking on the abduction of children in Kano State, stated that the parents of the kids involved should be jailed for neglecting their children to roam the streets aimlessly.
Recall that Naija News had reported that nine children were abducted in Kano and taken to Onitsha in Anambra State where they were sold.
The Emir in his reaction charged the police to charge parents of the abducted children for criminal negligence.
Sanusi stated this at his palace during the 2019 Public Campaign Against Drug Abuse organised by League for Societal Protection Against Drug Abuse, LESPADA, over the weekend.
The Emir of Kano while speaking on the abduction of the kids revealed that he has been speaking with Obi of Onitsha on the issue and they are keeping track on the issue.
Sanusi raised a question that did the Igbo kidnappers enter into the abducted children's house to kidnap them or did their parents allow them to roam in the street aimlessly?
The Emir revealed that when the parents reported the incident to him, he told them that if had the power he would have sent them to jail.
"I even directed that the commissioner of police should be asked if we have any law called criminal negligence. Don't we have such a law? Whoever comes to report the abduction of his 4-year-old child while playing deserves to be jailed. Criminal negligence!
"Hausa man must change his thinking. We will always apportion blame on Igbos, Yoruba when it is actually our fault."
He noted that it will be hard for Igbos to leave their 3 to 4-year-old children on the street to even allow you kidnap them.
Sanusi noted that any parent who is not capable of feeding their kids should not send them to beg on their behalf.
"I am not saying others are not guilty, I know tomorrow people will start saying I am blaming parents for the abduction of their children. I know my statement is always misconstrued. I did not say they are not guilty, but Hausa man himself observed in a proverb that 'if the fly is stubborn, the candy is sweet."
The Emir's statement did not go down well with an aide to the Kano State Governor, Abdullahi Ganduje, Salihu Tanko Yakasai, who noted that he should have shut his filthy mouth about the incident.