Fani-Kayode Explodes Over Presidency Statement, Tells Atiku What To Do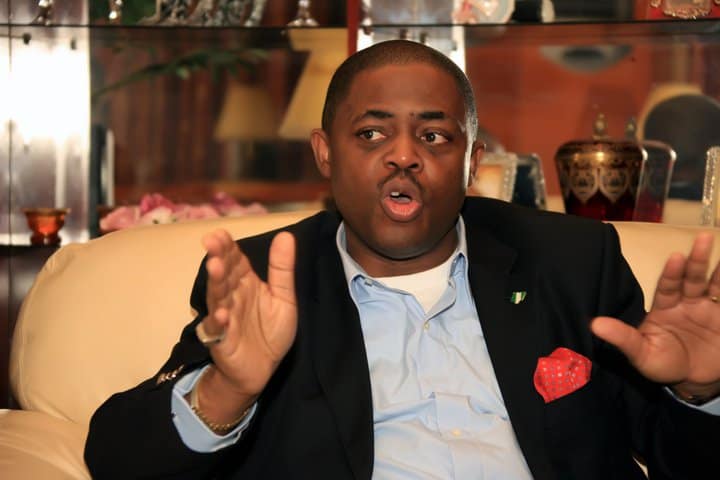 Former Minister of Aviation Femi Fani-Kayode has berated presidential spokesperson, Femi Adesina, for mocking former Vice President Atiku Abubakar for losing at the Supreme Court.
Naija News reports that Adesina in a statement on Saturday listed some people who "fooled" Atiku into believing he would become president.
He accused former President Olusegun Obasanjo and his "foreign cohorts" of deceiving Atiku.
According to Buhari's spokesperson, marabouts, prophets, some pastors, preachers and witches and wizards formed a "confederacy" and said Atiku would win the 2019 presidential election.
He said Atiku Abubakar's lawyers also fooled him into believing that he could challenge Buhari's election at the Presidential Election Petitions Tribunal (PEPT).
Reacting in a post on his Twitter page, Femi Fani-Kayode charged the Media office of Atiku to respond to the presidency's statement which he described as 'act of insolence'.
He wrote: "I was amused when I read Pres. Advisor Femi Adesina's piece this morning in which he mocked Atiku for losing the presidential election and the case at the Supreme Court.
"If they are still loyal and have the strength and zeal I would humbly suggest that the DG of Atiku's Presidential Campaign Org. or the Director of Media or any of Atiku's 8 Presidential Campaign spokesmen responds in very strong terms on his behalf to Femi Adesina's and the Presidency's insolence. This ought to be done for the record: they owe their principal that much."