Appeal Court Sacks APC's Adeyeye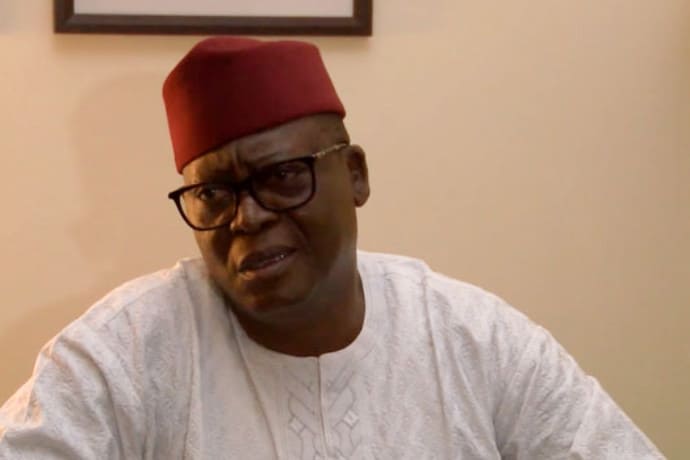 The Appeal Court has sacked the Spokesman of the Nigerian Senate, Senator Dayo Adeyeye of the All Progressives Congress (APC), Nigeria's ruling party.
Naija News reports that the Court of Appeal delivered the judgment on Wednesday in Kaduna, northern Nigeria, after an initial change of venue from Ado-Ekiti, the Ekiti State capital.
This online news platform understands that the Appeal Court upheld the tribunal victory of Senator Abiodun Olujimi of the Peoples Democratic Party (PDP), Nigeria's main opposition party as the valid winner of the Ekiti South Senatorial District election which took place on February 23.
Naija News recalls  that the Election Petitions Tribunal sacked Adeyeye who is the Chairman, Senate Committee on Media and Public Affairs in September.
The tribunal-led by Justice Danladi Adeck declared Senator Olujimi, a former Senate Minority Leader as the winner of the February 23 election in Ekiti South Senatorial District.
Delivering judgment, Justice Adeck cancelled some polling units election which left Senator Olujimi with 54,894 votes to defeat Adeyeye, who polled 52,243 votes.
Displeased with the judgment, Adeyeye had through his counsel, Chief Rafiu Balogun, accused the election tribunal of making a case for Olujimi by conducting a recount of the votes.
Adeyeye had questioned where the tribunal derived its powers to carry out such sensitive task which the judgment relied on.
The Senate spokesman had said, "We are not satisfied with the tribunal ruling against our client because there are a lot of loopholes in the judgment. What the tribunal relied upon was the report of collation agent of the PDP who said INEC deliberately voided their votes.
"There was no order at all for the recount to be done at the INEC office. We had argued against it. It had been settled at the appeal in the case involving Dr Kayode Fayemi and Prof Kolapo Olusola that you can only do a recount at the open court; even in the case of Fayemi vs Chief Segun Oni.
"What they are saying is that INEC deliberately voided their votes. The tribunal is making a case for the petitioner."