Biafra: 'How Nnamdi Kanu Predicted Atiku's Supreme Court Defeat To Buhari'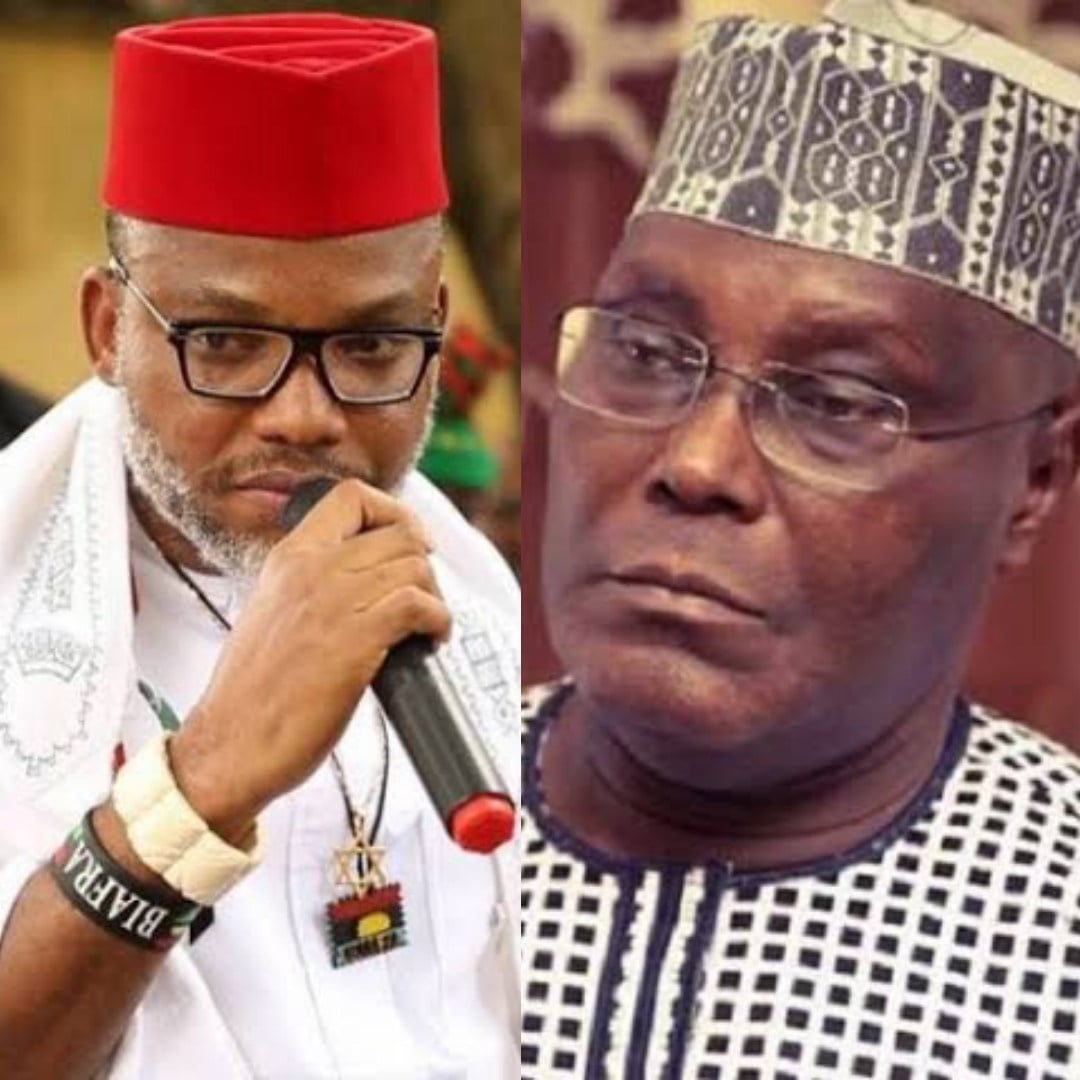 A counsel to Nnamdi Kanu, the leader of the outlawed Indigenous People of Biafra (IPOB), Barrister Aloy Ejimakor, says his client predicted the outcome of the Supreme court judgment in favour of President Muhammadu Buhari.
Naija News had reported earlier that the Supreme Court had on Wednesday, October 30, dismissed Atiku Abubakar's appeal against Buhari's victory at the tribunal.
This online news platform understands that Atiku had challenged the victory of Buhari in the election but lost at the tribunal and the supreme court.
Reacting to the loses in a tweet on the micro-blogging site, Twitter, Barrister Ejimakor said Atiku losing at the polls, the tribunal and the Supreme Court is a prophecy foretold by Nnamdi Kanu.
The attorney maintained that Kanu knew that Atiku was never going to Nigeria's President that was why he called for a boycott of the Presidential election.
Ejimakor tweeted: "Atiku's TRIPLE loss- At the Polls. At the Tribunal. At the Supreme Court, is a PROPHECY foretold by @MaziNnamdiKanu When Onnoghen fell.
"That's why he called for BOYCOTT. Atiku was NEVER coming! All the signs were there! You should've known that!"
Atiku's TRIPLE loss-
At the Polls.
At the Tribunal.
At the Supreme Court.
Is a PROPHECY foretold.
By @MaziNnamdiKanu.
When Onnoghen fell.
That's why he called for BOYCOTT.
Atiku was NEVER coming!
All the signs were there!
You should've known that!

— aloy ejimakor (@AloyEjimakor) October 30, 2019