Baghdadi: ISIS Names New Leader, Describes Trump As 'Crazy Old Man'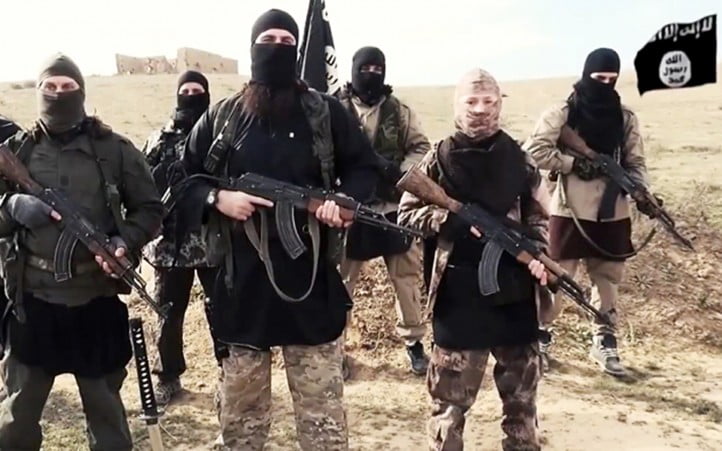 The Islamic State (ISIS) has named a new leader after the death of founder Abu Bakr Al Baghdadi in a US military raid.
The ISIS leader killed himself with a suicide vest as US special operations forces descended on him during a raid in Syria's Idlib region.
Government sources stated that Baghdadi was the target of the secretly planned operation that was approved by President Donald Trump.
Baghdadi, a native of Iraq and around 48 years old, led Al-Qaeda's branch in Iraq, taking credit for suicide bombings and other attacks targeting Shiites and moderate Sunnis that left thousands dead over 2010-2013.
He then broke with Al-Qaeda and announced his own, more aggressive jihadist group named the Islamic State of Iraq and the Levant (alternately, Islamic State of Iraq and Syria) that aimed to establish its own deeply conservative Islamic nation, or Caliphate, on territory straddling the Iraq-Syria border.
In a statement on Thursday ISIS new spokesperson, Abu Hamza Al Qurayshi confirmed the appointment of Abu Ibrahim Al Hashimi Al Qurayshi.
The statement said the "Shura Council of ISIS, after consultation, agreed to act upon Baghdadi's will and pledge allegiance to Abu Ibrahim Al Hashimi Al Qurayshi," said Rita Katz, Director of the SITE Intelligence Group.
Abu Hamza replaces Abu Hassan Al Muhajir as the group's spokesman, who was killed by Kurdish fighters in a raid with US Special Forces.
The message warned the US not to rejoice in the killing of its leadership, and claimed the group would continue to operate outside the Middle East.
The ISIS spokesman described United States President, Donald Trump as "a crazy old man" and warned the US its supporters would avenge Baghdadi's death.