Nigeria's Economic Growth Is At Great Risk – Zainab Ahmed Admits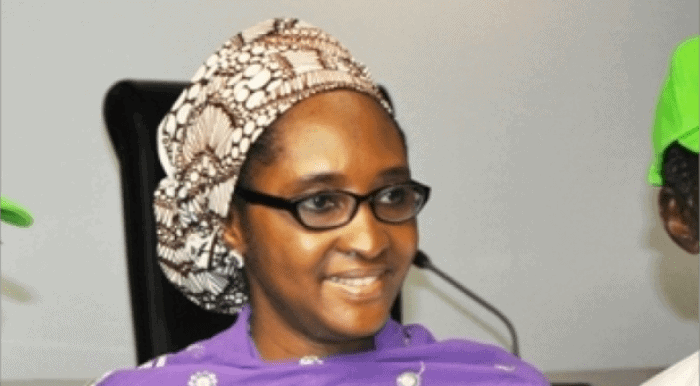 Minister of Finance, Budget and National Planning, Ahmed Zainab has admitted that the country's economic growth is presently suffering deviation since 2017 because of poor funding.
Zainab, who spoke at a peer-learning workshop of finance commissioners across the country, which was organised by the Nigeria Governors' Forum (NGF), noted that as at June 30, the aggregate revenue was N2.04 trillion, due to underperformance of both oil and non-oil revenue targets.
She said a lot of resources are needed to actualise the nation's Economic Growth and Recovery Plan (ERGP) as the country also recorded 42 per cent shortfall in revenue in this year's national budget.
The minister also revealed that Nigeria requires about $3 trillion over the next 30 years to sufficiently address its infrastructure deficit.