Ghanaian President Breaks Silence On Closure Of Nigeria's Land Borders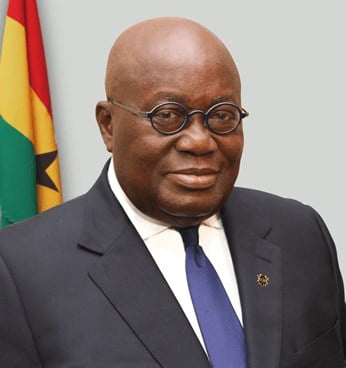 Ghana Laments Nigeria's Land Border Closure
President of Ghana, Nana Addo Dankwa Akufo-Addo has reacted to the decision by the federal government of Nigeria to close its land borders to import and export of goods.
Akufo-Addo who was speaking for the first time on the issue since the closure of Nigeria's land borders said the move could have a negative impact on the ECOWAS's integration agenda.
He bared his views during a meeting with a delegation from the First Bank of Nigeria at the Jubilee House in Accra, Ghana.
He said: "We are about to enter a delicate period in the ECOWAS journey looking ahead of the possibility of a single currency and trying to forge greater integration among our economies and at the same time have important security and other issues which confront us.
"We have this business of the closure of the Benin Border, which seems to some people to be a big blow to the ECOWAS project".
Akufo-Addo however agreed that further delibrations should be facilitated on how to ensure overall regional interests and agreements do not have negative impacts on the individual interest of member states.
"I believe that there are other considerations that we have to look at and examine to find a way so that we can live in this region in harmony and allow each one of us our national ambition to be fulfilled," he added.
On his part, the chairman of the First Bank of Nigeria, Chief Oba Otudeko, commended Akufo-Addo's government's economic policies which he noted had greatly improved the West African nation's economic fortunes.
Naija News recalls President Muhammadu Buhari of Nigeria in August 2019, shut the nation's land borders to curb the nefarious activities of smugglers and boost the country's local production and economy.
Nigeria has constantly maintained that the borders will remain closed until neighbouring countries agree to engage it on the issue.
Source: Naija News