Trump Confirms Death Of ISIS Leader, Baghdadi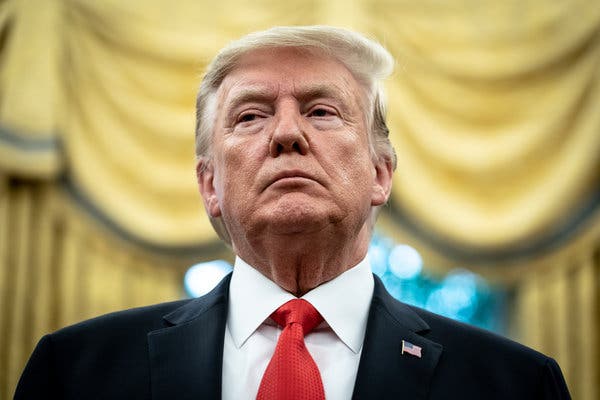 United States President, Donald Trump, on Sunday confirmed the killing of Islamic State (ISIS) leader Abu Bakr al-Baghdadi.
Speaking in a nationwide broadcast from the White House, Trump stated that Baghdadi died "like a dog," in a daring, nighttime raid by US special forces deep in northwest Syria.
He said US forces killed a "large number" of Islamic State militants during the raid which culminated in cornering Baghdadi in a tunnel, where he set off a suicide vest.
"He ignited his vest, killing himself."
"He died after running into a dead end tunnel, whimpering and crying and screaming all the way," Trump said.
He added that three of Baghdadi's children also died in the blast.
The US president stated that the raid required flying more than an hour by helicopter in both directions from an undisclosed base.
He added that the raid required help from Russia, Syria, Turkey and Iraq.
Trump also said that Iraq had been "very good" over the raid.
He said no US soldiers were wounded, despite "doing a lot of shooting" and "a lot of blasting." The only US casualty was a military dog in the tunnel with the trapped Islamic State leader.