Rivers: Finally, AAC Candidate Reacts As Supreme Court Affirms Wike's Election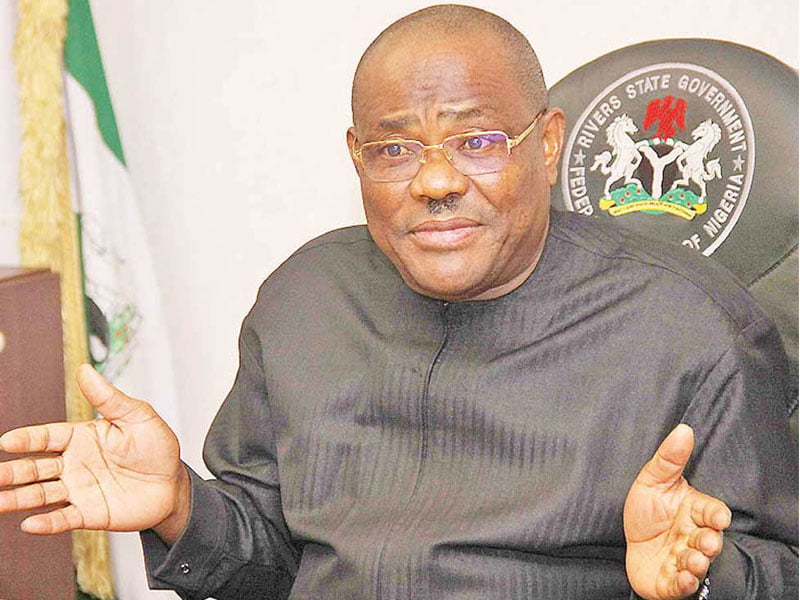 The Governorship candidate of the African Action Congress (AAC) in the 2019 election, Biokpomabo Festus Awara, has conceded defeat to Governor Nyesom Wike of Rivers State.
Naija News reports that the Supreme Court upheld the election of the Rivers state governor on Friday, October 25.
This online news platform understands that the Supreme Court had upheld two appeals filed by Wike against the decisions of the Court of Appeal, up tuning the dismissal of a petition filed by the African Action Congress (AAC) and its candidate in the last governorship election, Awara Biokpomabo Festus.
A seven-man panel of the apex court in two unanimous judgments on Friday upheld the two appeals by Governor Wike on the grounds that they were meritorious.
Naija News understands that the appeals were marked: SC/1111/2019 and SC/1112/2019.
Justice Ejembi Eko of the Supreme Court wrote and delivered the lead judgments in both appeals, which the other six members of the panel agreed with.
Reacting in a statement, Awara accused some members of the AAC of working with Governor Wike at the tribunal and all through the Appeal process.
"The Supreme Court, in their wisdom, set aside the judgement of the Court of Appeal and technically upheld Governor Wike's victory.
"Indeed, it's on good record that my party (AAC) was infiltrated with greed and corruption, and thus, some party men with unholy and unpatriotic desires clothed with tainted hands overtly worked for Governor Wike at the tribunal and all through the Appeal process.
"In the light of the foregoing, the petition I filed was withdrawn by my party through one Henry Bello Esq and not because I was unable to prove my case," Awara said.
The AAC candidate disclosed that he was offered billions of naira to abandon his petition at the tribunal but he vehemently refused.
According to him, some party members accepted the inducement and conscientiously inflicted the setback.
He also thanked the Minister of Transportation, Rotimi Amaechi and the All Progressives Congress (APC) for backing him.
"From the depth of my heart, I say thank you a million times to Rt. Hon. Chibuike Rotimi Amaechi and his APC family in Rivers State as silver and gold I don't have to repay them for what they have done to me.
"It is my humble prayers that God should guide and guard their footsteps unto eternity."