Atiku vs Buhari: Supreme Court Delay In Naming Judges Worries Ex-VP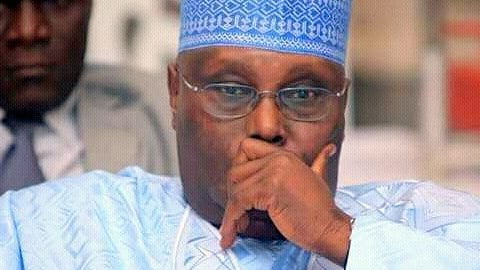 Former Vice President Atiku Abubakar has expressed concern in the delay in naming Supreme Court justices to sit on his appeal against the Presidential Election Petitions Tribunal's ruling.
Naija News recalls that the Presidential Election Tribunal (PEPT) had dismissed the petition of the presidential candidate of the Peoples Democratic Party (PDP), Atiku, against the re-election of President Muhammadu Buhari of the All Progressives Congress (APC).
The PDP and Atiku approached the Supreme Court to appeal the ruling of the Justice Mohammed Garba-led tribunal.
Forty-four days since submitting his petition challenging the victory of President Muhammadu Buhari the Apex court is yet to constitute the presidential election appeal panel.
Speaking to The Punch through his media aide, Paul Ibe, Atiku said it was the responsibility of the Supreme Court to name or constitute a panel of justices to hear the matter.
He said his interest should not be compromised owing to the delay in naming the justices considering the time limit to hear and decide the appeal.
"We hope that when eventually the panel is constituted there will be enough time to robustly look at the issues. We hope they will have the requisite time to do that and look at the issues. That should be the concern of everybody so that justice is not compromised.
"We hope that our interest and the interest of Atiku Abubakar in this matter will not be compromised on account of time. We are concerned. We are worried about it. We do not know why it is taking this long," Ibe said.
Constitutional responsibility
The former vice president aide said Nigerians should be concerned and worried over the delay in constituting the panel.
Paul Ibe noted that Atiku Abubakar has a constitutional responsibility to contest an election that he have adjudged was not free and fair.
"After (the President of the Court of Appeal) Justice (Zainab) Bulkachuwa had recused herself, it took a long time to name a replacement for her. Time was lost. Any Nigerian, not only Atiku Abubakar should be worried and ask what is holding the naming of the justices," he said.
"Our concern is that whatever it is; let it be done within the provisions of the law. We believe that they also are taking care and due cognisance of the time that is allowed for the appeal to be heard and be disposed of with. So we want to believe that they are also conscious of the time."