Shocking! See Viral Videos Of Two Different Pastors Who Used Same Woman For Same Miracle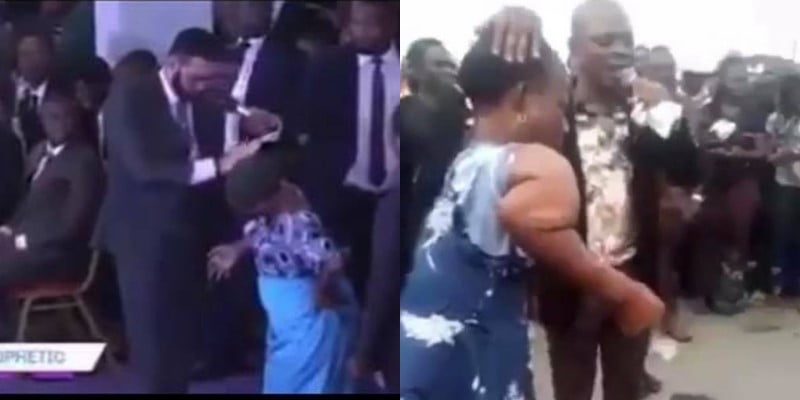 Videos of two Nigerian Pastors allegedly using same woman for the same miracle have emerged and gone viral on social media.
In both videos, which were in different scenes and with different pastors, the woman whose arm was bulgy and stunted grew back after she was prayed for.
Watch the video below:
Source: Naija News