Police Arrest Suspect Who Disguised In Hijab To Steal Used Female Panties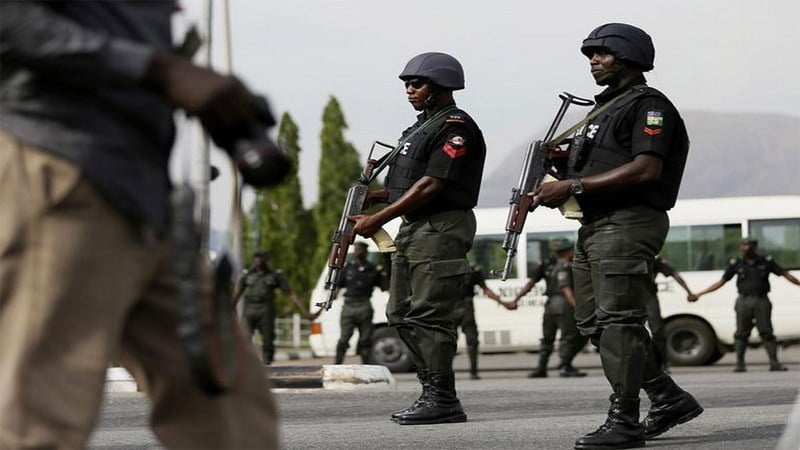 Operatives of the Niger State Police Command have apprehended a 24-year-old tailor identified as Mohammed Ali for allegedly stealing female pants in State Low Cost, Lapai town, Lapai Local Government Area of the state.
Naija News understands that Ali was arrested after allegations that he has been in the practice of disguising in hijab to steal female panties in the area of the state.
Also arrested alongside the suspects are two students of Izom Science Secondary School situated in Gurara Local Government Area of the state who were also alleged to be in the business of stealing female pants.
While confirming the report, the Police Public Relations Officer in the state, DSP Muhammad D-Inna Abubakar disclosed that the suspects were arrested following complaints by victims.
"Acting on the complaints, our operatives of Kaffin-Koro Division arrested one Abubakar Sadiq aged 18 and Ephraim Isaiah, 19, both students of Izom Science Secondary, Gurara LGA in connection with stealing pants," he said.
This online news platform understands that the Suspect while confessing to the crime, the suspect told reporters that he had stolen three pants at different locations in the area and met his waterloo as he was on the verge of stealing another pant when a lady raised an alarm after she gained access through a broken window.
The 24-year-old Ali also mentioned one Malam Madaji Yabajeko of Agaie Local Government Area, as the receiver of the stolen panties.
The police spokesperson said the command became concerned because of the rising cases of the offence, adding that investigation showed that the culprits have clients waiting to buy the stolen pants.
The command also arrested three suspected armed robbers who allegedly dressed in hijab to attack unsuspecting victims.