Fani-Kayode Roasts Yoruba Leaders Over Sowore's Continued Detention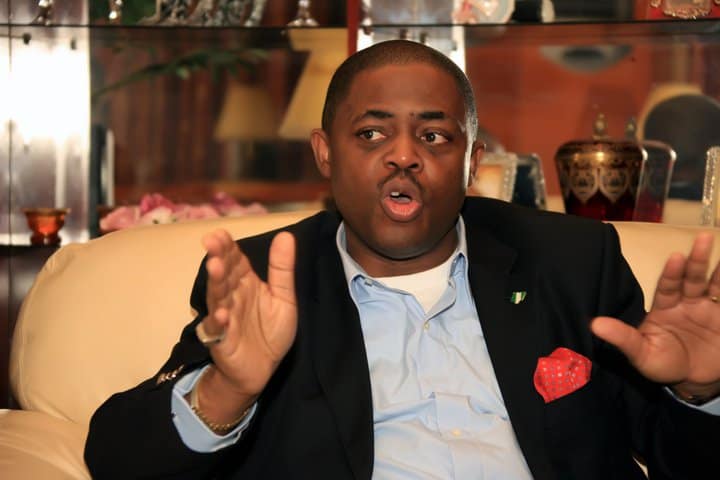 A Cheiftian of the Peoples Democratic Party (PDP), Femi Fani-Kayode, has conddemned Yoruba leaders and politicians for the continued detention of the #RevolutionNow convener, Omoyele Sowore.
In a post on his Twitter page on Tuesday, Fani-Kayode, a former Minister of Aviation, hailed Igbos for coming together to meet the bail condition of the leader of the Indigenous People of Biafra (IPOB), Nnamdi kanu.
Recall that Nnamdi Kanu was given bail on April 25, 2017, with 3 sureties of ₦100 million each by the Federal High Court, Abuja, and his bail conditions were met quickly.
Fani-Kayode wrote: "If Igbo political leaders could come together and meet the onerous bail conditions to get Nnamdi Kanu out of jail why can't Ooduwa political leaders do the same for Yele Sowore?
"What is wrong with us? Where are our Senators, Governors and elders!
"Surely we can do better!"
Naija News recalls that Sowore has been in custody of the Department of State Services (DSS) since August 3 when he was arrested in Lagos.
Sowore's counsel, Femi Falana, had approached the court seeking a variation to the previous bail conditions which he said could not be met.
Justice Ojukwu reviewed the bail conditions of the political activist and set aside the previous order which directed one of Sowore's surety to deposit N50m.
The Presiding judge also reduced the bail sum of Olawale Bakare, the second defendant, to N30m instead of the initial N50m.
However, the trial judge refused to vary all the other conditions for bail.
Among the other conditions of the for bail are two sureties who must be resident in Abuja and have landed properties within the federal capital territory (FCT).
Naija News understands that the court had held that the sureties must deposit original documents of those properties in the court registry.
Justice Ojukwu barred him from travelling outside Abuja and also stopped him from addressing any rally.
Source: Naija News