Achuba vs Bello: Impeachment Of Kogi Deputy Gov Illegal – NBA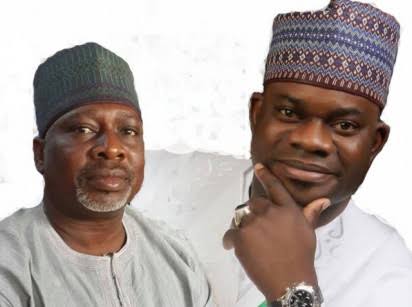 The Nigeria Bar Association (NBA) has condemned the impeachment of the Deputy Governor of Kogi State, Simon Achuba, by the State House of Assembly.
Naija News had reported that Achuba was on Friday impeached by the Kogi State House of Assembly.
Speaking to newsmen after the impeachment, Majority Leader of the House, Hassan Bello Abdullahi (APC-Ajaokuta), said the House received a report from a panel of inquiry and acted accordingly.
In the panel report sighted by Naija News, the impeached Kogi Deputy Governor was accused of financial misappropriation, "deliberate disdain" for decisions of Kogi executive council and absconding from official duties among others.
In a statement, the National Publicity Secretary of the association, Kunle Edun, described the impeachment as illegal and unconstitutional.
Edun noted that the Assembly removed the governor despite findings of the probe panel raised by the state Chief Judge clearing Achuba of all wrongs.
The NBA also condemned the ratification of Edward Onoja's nomination as the new Deputy Governor by the Kogi State House of Assembly.
The Association expressed concerning with happening in the state, urging parties involved to exercise caution.
Edun also said it was incumbent on all Nigerians, public officials and public institutions to ensure full compliance and adherence to the provisions of the Nigerian Constitution.
The statement reads, "Available information indicates that the Honorable Chief Judge of Kogi State in the exercise of his constitutional powers and pursuant to a Resolution of the Kogi State House of Assembly, constituted a 7 man panel, chaired by Mr. John Baiyeshea, SAN, to investigate the allegations of misconduct against the Deputy Governor of Kogi State.
"The said Investigation Panel has since submitted its report to the Kogi State House of Assembly, finding the Deputy Governor not guilty and cleared him of all the allegations made against him.
"The Nigerian Bar Association views these events with great concerns and urges all parties to exercise great caution."
Source: Naija News