Again, Three Killed In Fresh Anambra Fire Incident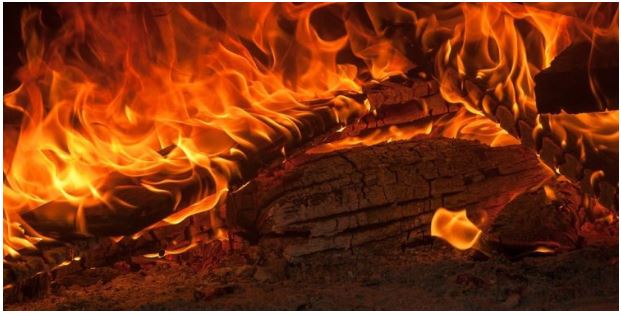 Three persons have been killed in an early morning fire at a beer parlour in Nnewi, Anambra State.
Naija News understands that the incident occurred on Friday morning, October 18.
Those who lost their lives in the incident were female workers who were sleeping in the building.
Naija News understands that the latest fire incident makes it the third fire incident in the region within 72 hours.
Naija News recalls that at least three persons have been burnt on Wednesday in a fire incident in Onitsha when a petrol tanker fell at Iweka road and caught fire which spread to nearby buildings and shops at Ochanja Market.
This online news platform had reported that among the dead were a mother and her daughter while the third victim was a trader at the popular Ochanja Market.
While the second fire, occurred on the Enugu-Onitsha highway on Friday morning, involving a petrol tanker, where properties were lost but no casualty recorded.
Meanwhile, eyewitness disclosed to newsmen that the Friday incident happened at Ezekwuabo Otolo Nnewi, close to St. Thomas Anglican Church (Akwudo). The fire started at the place, called Padded Joint, around 3:00 a.m, an odd hour that most residents were far asleep.
The source of the fire was yet to be ascertained at the time of filing this report.
It was reported that the owner shut the beer parlour where the three female workers slept before leaving for her house the night before the fire outbreak.
A Source disclosed to newsmen that it has been the usual practice of the shop owner to always shut her shut despite her sales assistants passing the night inside the shop.
According to the eyewitness; "The three girls could not escape because the rooms were locked and there was no way for them to exit as at that time."
While reacting to the inferno, the police commissioner in the state, John Abang, confirmed the incident, adding that the corpses of the deceased have been deposited at the Nnewi Diocesan Hospital (Akwudo) by the police.
"It's a drinking joint and the waiters who do sleep over in the joint lost their lives. Very unfortunate," he said.
Source: Naija News