Segalink Tackles EFCC Over Tinubu's Bullion Vans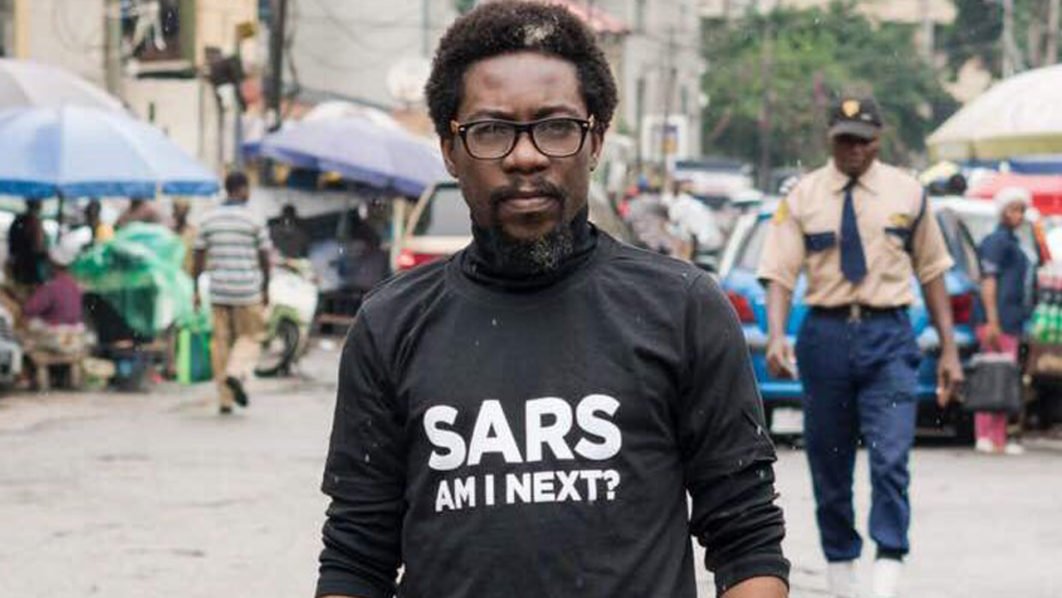 Convener of the #EndSARS movement, Segun Awosanya, popularly known as Segalink, has slammed the Economic and Financial Crimes Commission (EFCC) for failing to probe Bola Ahmed Tinubu.
Naija News reports that Bullion vans laden with cash were allegedly delivered to the Bourdillon, Ikoyi home of the National Leader of the All Progressives Congress (APC) on the eve of the 2019 presidential election.
Segalink was reacting to a tweet by the EFCC stating that it was empowered by the Nigerian constitution to investigate anyone who appeared to be living above his means.
"Section 7(1) of the EFCC Establishment Act, 2004 gives us the power to investigate properties of any person if it appears to the commission that the person's lifestyle and extent of the properties are not justified by his source of income," the anti-graft tweeted while responding to criticism over its raids on clubs and "persecution" of young men with flashy cars.
In his response, Segalink wrote on Twitter, "I'm sure this section only gives you an erection when it concerns Yahoo Boys and opposition politicians. While the miraculous self aggrandises in bed with those the head of the EFCC worships are immune to investigation.
"Daylight bullion van exhibition of Bourdillon is justified right?"
However, the EFCC insisted that it had secured the conviction of two former governors and several top government officials.
"Not to toe the line of politics as you may wish but the EFCC has successfully investigated, prosecuted and secured over 1, 245 convictions between 2015 and 2019 which included two former governors, several top government functionaries both in the past and present dispensations. Applaud us," it said.
Not buying the response of the Commission, Segalink charged the EFCC to take action on the bullion van incident before it would be respected by Nigerians.
He tweeted, "Let me splash some colours on this to make it simpler to comprehend. Your tweet claims that all the EFCC requires to hunt down citizens is the display of wealth that can't be justified. What justified the relocation of CBN to Asiwaju's house on Bourdillon on the eve of an election?"
The EFCC, however, asked the social activist to forward a petition to any of its zonal offices or head office.
"Kindly forward your petitions to [email protected] or visit any of our zonal offices or head office to submit a copy of your petition," the EFCC wrote.
Source: Naija News