Just In: Gunshots As Police, Shiites Clash In Abuja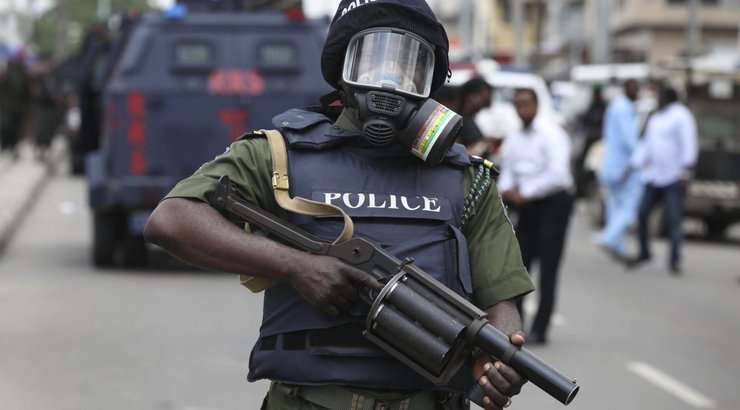 The Nigeria Police on Friday reportedly fired tear gas canisters and shot in the air to disperse a procession of Islamic Movement of Nigeria (IMN) members in Abuja.
Naija News reports that the tear gas and gunshots forced Shiites and passers-by to scamper for safety.
The IMN procession which started on Sultan Abubakar Road abruptly ended after the Police action.
Recall that members of the IMN had disclosed plans to embark on their annual nationwide Arba'een symbolic trek on Saturday.
The Shiites assured that the symbolic trek will be peaceful and devoid of any attempt to disrupt the right of safe passage to other road users.
This online news platform learned that the Shiites also assured that there would be no cause for alarm over the Arba'een trek.
However, the group alleged that security agents might attack the trekkers like they did last year.
The group said in a statement that, "Although some state governments and the federal government have been plotting evil against our peaceful Arba'een trek and commemoration of Imam Husain (AS), we pray that Allah thwart and frustrate their evil plans as he has done in the past.
"Last year's Arbaeen trek was met with gunfire from the elite Guards Brigade in Abuja, where 57 people were killed. Up till today, the federal government has stubbornly refused to brief the public on the actual reason behind such a barbaric massacre on its citizens and has not initiated any investigation.
"Even though the military made spurious claims to justify the killings it perpetrated on 28-29/10/2018, the video from the march clearly contradicted those claims."