Biafra: Nnamdi Kanu's Lawyer Lists 4 Reasons Igbo 2023 Presidency Will Never Happen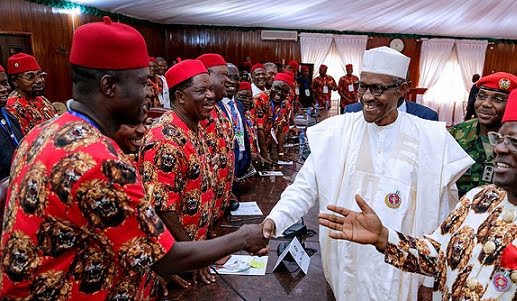 A counsel to Nnamdi Kanu, the leader of the outlawed Indigenous People of Biafra (IPOB), Barrister Aloy Ejimakor, has listed four reasons Igbo 2023 Presidency as speculated by some political analysts from the region.
Naija News reports that Barrister Ejimakor, who was one of the lawyers that defended Kanu during his trial by the Federal Government led by President Muhammadu Buhari, made this comment on the micro-blogging site, Twitter.
The counsel to the IPOB leader said Igbo Presidency will not happen because the All Progressives Congress (APC) and the Peoples Democratic Party (PDP) have redlined it.
Barrister Ejimakor said the same way the Igbos want Presidency in 2023, the Yorubas are also hoping to get the Presidency the same year.
Kanu's lawyer alleged that Igbo Presidency will not come because APC insists the Presidency must stay in the north and are eying Governor Nasir El-Rufai of Kaduna State as its candidate.
Barrister Ejimakor further alleged that the PDP has settled for Atiku Abubakar, its 2019 Presidential candidate to fly its flag again in 2023, should he lose at the Supreme Court where his challenging President Buhari's victory.
The legal practitioner tweeted: "#IgboPresidency2023 won't happen because APC & PDP have redlined it. Ditto for #YorubaPresidency2023. APC insists (per El-Rufai) that It stays in the North & PDP has settled for Atiku, should he lose at the SC. It's a LOCKDOWN but you can JAILBREAK it if you dare. Got it?"
#IgboPresidency2023 won't happen because APC & PDP have redlined it. Ditto for #YorubaPresidency2023. APC insists (per El-Rufai) that It stays in the North & PDP has settled for Atiku, should he lose at the SC. It's a LOCKDOWN but you can JAILBREAK it, if you dare. Got it?

— aloy ejimakor (@AloyEjimakor) October 14, 2019