Barcelona vs Real Madrd: Why La Liga May Move El Clasico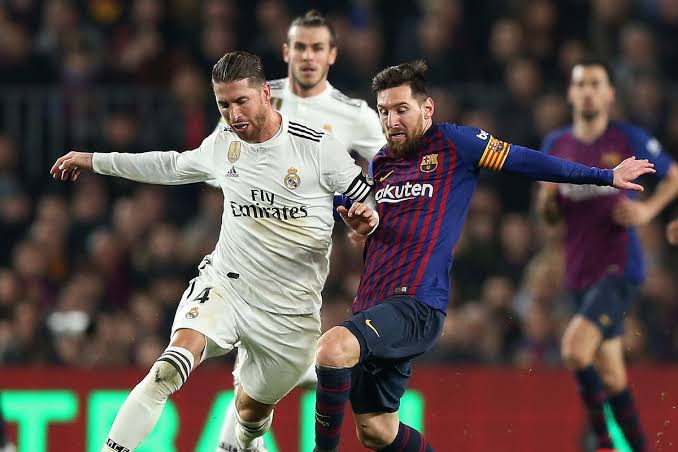 La Liga has asked the Spanish Football Federation (EFF) to move this month's El Clasico clash between Barcelona and Real Madrid from the Camp Nou to Santiago Bernabeau in Madrid.
Naija News reports that the request was made amid growing protests and political tensions in Catalonia.
The match between Barcelona and Madrid is set to take place on Saturday, October 26 at Barca's Camp Nou stadium.
However, La Liga is seeking to reverse the fixture due to ongoing trouble throughout the autonomous region.
Nine Catalan separatist leaders were on Monday jailed for between nine and 13 years for their role in an illegal referendum and subsequently failed independence bid.
The court ruling sparked protests and clashes with security agencies across the region.