France-Based NGO Reacts To Accusation Of Financing Terrorism In Nigeria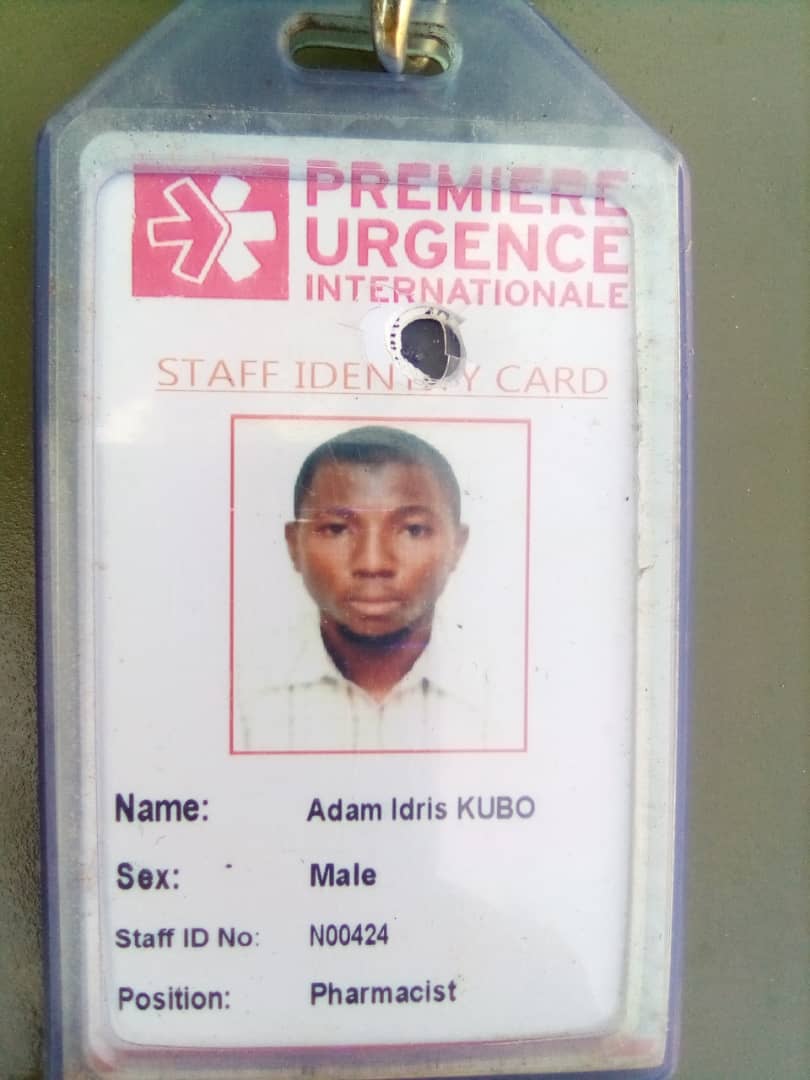 The France-based non-governmental organization, Première Urgence Internationale accused of sponsoring Boko Haram in Nigeria has reacted to the allegation.
Naija News learnt that the international NGO denied the accusation by the Nigerian Army after an employee's I.D card was found by Nigerian troops in possession of a slain terrorist.
Reacting to the viral report, a man identified as Faisal Yahaya Goojy claims the owner of the retrieved ID card, Adam Idris Kubo, is a junior colleague to him at Première Urgence Internationale, adding that he is not dead but currently doing fine in his place of work.
Faisal while narrating how their staff's ID card managed to be in the possession of terrorist revealed that Adam Idris was a victim of terrorist attack. He wrote:
"This Pharmacist escaped death in an attack by ISWAP on the road from Monguno to Maiduguri, which they carted away his back pack containing valuables, ID cards inclusive.. On arrival to Maiduguri he reported the items lost to the Police and also went on to report to his office of the incident.
Source: Naija News