NASOW Urges Buhari, NASS TO Enact Anti-Sexual Harassment Policies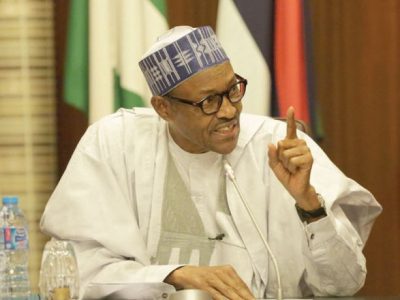 President Muhammadu Buhari and the National Assembly has been charged by the Nigeria Association of Social Workers to enact anti-sexual harassment policies in order to reduce sexual harassment in higher institutions, ministries and agencies across Nigeria.
NASOW made this declaration in a statement released by its National President, Mashood Mustapha.
Mustapha in the statement called on President Buhari and the National Assembly to enact the anti-sexual harassment policies that would protect female students, job seekers from people demanding sex in return for favour.
Recall that a lecturer in the University of Lagos, Boniface Igbeneghu, was spotted in a video demanding for sex from an undercover journalist, Kiki Mordi, who disguised as a 17-year-old admission seeker.
Mustapha stated that the incident related to the UNILAG scandal has lead many female students to unwanted pregnancies and sexually transmitted diseases.
NASOW president called on NASS not to limit the bill to the academic community, but should also be extended to the ministries, parastatals and agencies, where sex for employments and promotions are also common.
"Sex for grades has been with us for long, thanks to Kiki Mordi for bringing this degrading and unethical practice once more again to the public focus."
"The UNILAG sex for admission scandal is one abuse too many, it is an example of many harassments, the shameful practice that has lead many female students to unwanted pregnancies, sexually transmitted diseases like Human immunodeficiency Virus ( HIV) and Post Traumatic Stress Disorder (PTSD)."
Download NAIJA NEWS app: