Four Die, Three Injured In Brooklyn, New York Shooting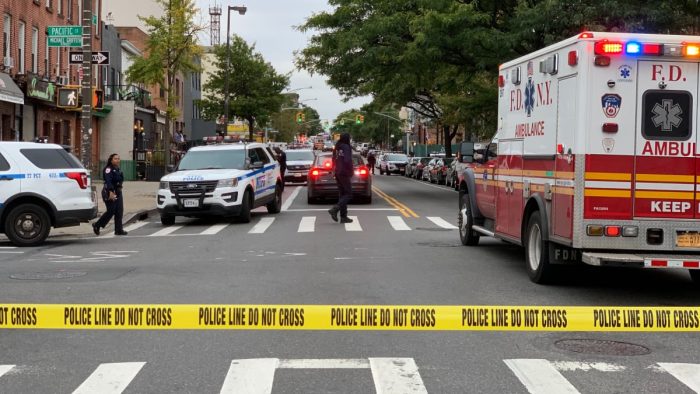 At least 4 persons have died while three others have sustained various degrees of injuries after a mass shooting in Brooklyn, United States.
Naija News understands that the early morning shooting occurred outside a Brooklyn nightclub at a place in Crown Heights. The incident was reported to have happened in just few minutes after 7am.
The shooting according to reports, becomes the latest gun violence in the country.
While reacting to the New York shooting, NYPD units have given conflicting information regarding the number of victims in the incident.
The NYPD unit, however, revealed that it believed there were at least nine victims injured, adding that they have all been taken to hospital and no arrests made yet.
Similarly, New York Post was quoted to have reported that multiple people have been brought in by the police for questioning as the motive behind the attack is still unclear.