Breaking: 45,000L Petrol Tanker Falls On Otedola Bridge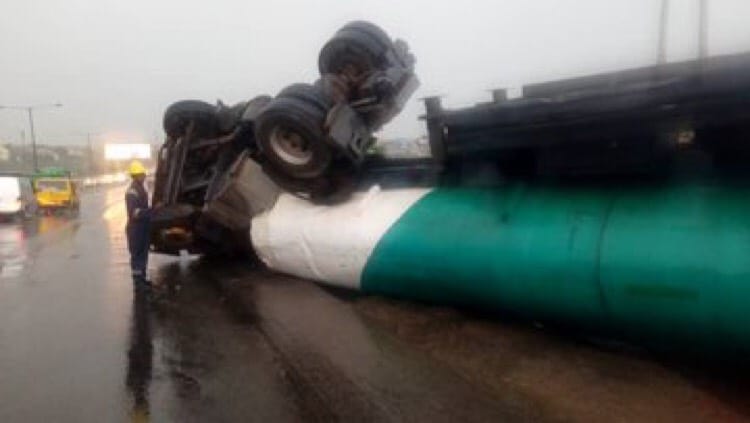 The Environs of Otedola bridge in Lagos state is in disarray after a truck loaded with 45,000 litres of petrol was involved in an accident.
Emergency responders have been sent to the spot of the incident so as to manage the situation and control it from becoming a big incident.
Recall that last year, an heavy-duty vehicle was involved in an accident on the same Otedola bridge which led to the loss of lives and properties.
The incident happened on Saturday afternoon and the reason behind the accident has not been stated.
The latest incident occurred on Saturday afternoon.
The Lagos State Government in its reaction to the incident has assured that efforts are on ground to address the situation and keep members of the public safe
"Earlier today, a truck fully loaded with 45,000 litres Petrol fell at the Otedola bridge. All emergency responders have been activated. Transloading of content is on-going to prevent truck from exploding", it tweeted