Sex For Grades: Rivers University Release A Telephone Number For Complaints Of Sexual Abuse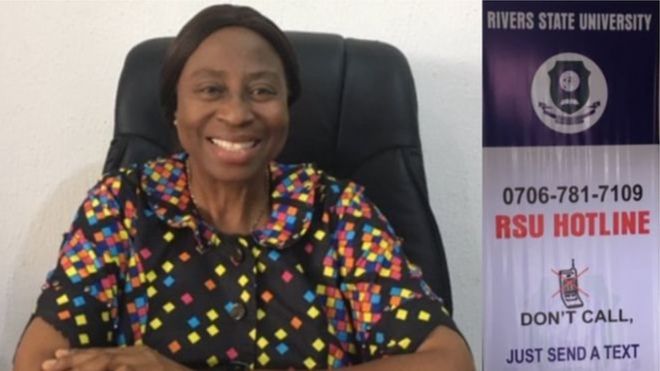 Rivers State University has a phone number for complaints
River State University has created a phone line where students can complain about lecturers who want to sexually abuse them.
This comes within three days of the BBC releasing a report on an investigation of university lectures sexually abusing students in Africa (the University of Lagos and Ghana).
Acting Vice-Chancellor of the university Prof. Opuenebo Binya Owei said it was in order for students to report lecturers who commit such acts.
She said the phone line is secure and students should not be afraid of what would happen if they expose a lecturer.