Neymar Has Played 100 Times For Brazil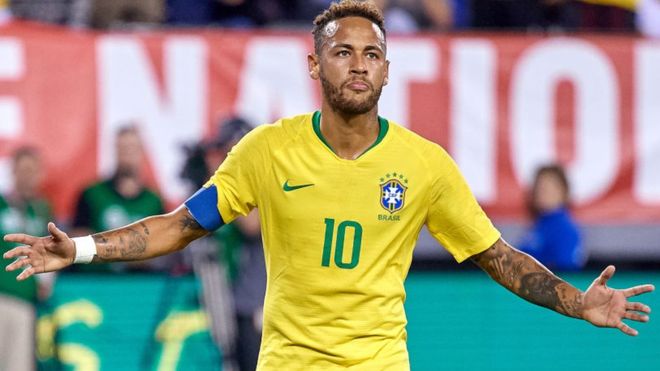 Brazil lost 1-1 on Friday in a friendly against Senegal in Singapore.
In the match, Neymar made his 100th appearance for Brazil, since the start of his career, Bebeto handed Neymar a 100-year-old Brazil shirt.
Bebeto has played 75 times for the Brazil national team and went on to win the 1994 World Cup in the United States.
Neymar has scored 61 goals in his 100 appearances for Brazil, the third most goalscorers in the team, behind Ronaldo and Pele.
Neymar has made 100 appearances for Brazil, following Cafu with 142, Roberto Carlos (125) and Dani Alves (116).
The others include Lucio (105), Brazil (Claudio Taffarel, 101) and Robinho (100).
Neymar won the Olympic gold medal at the 2016 Rio de Janeiro Olympic Games.