Obaseki Speaks On Dumping APC For Another Party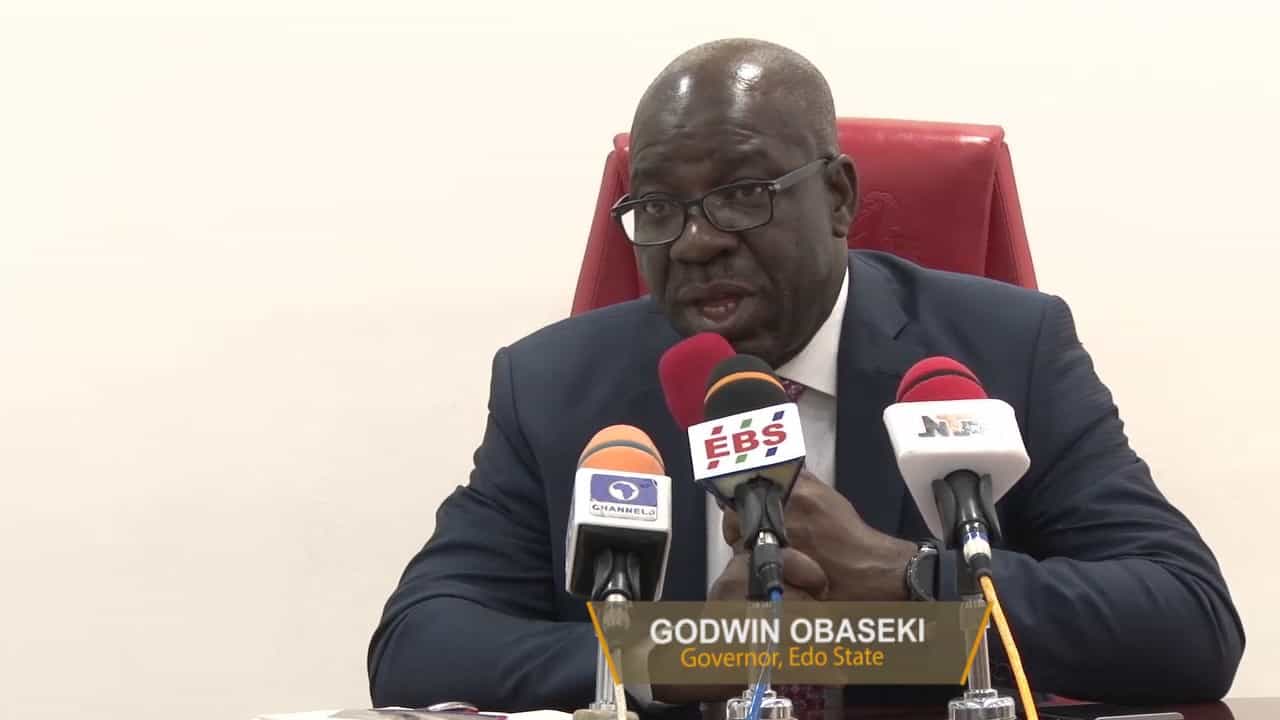 Governor Godwin Obaseki of Edo State has denied plotting to dump the All Progressives Congress (APC) for another party.
Naija News reports that a governorship aspirant of the APC, Major General Charles Airhiavbere (Rtd) had accused Gov Obaseki of plotting to dump the party.
The former military general said Obaseki wants to join another party becasue he has realised that the APC may not give him its ticket to contest for re-election.
"It has been all over the place that he (Obaseki) has been trying to cross carpet, trying to look for a soft landing but his main assets which are the APC leaders; he has left them in disarray," he said.
Reacting through his Special Adviser on Media and Communication Strategy, Crusoe Osagie, Obaseki described Airhiavbere's allegation as a lie from the pit of hell.
"Governor Obaseki is firmly rooted in the party in the state. He has recorded 100 per cent in his political career. He is performing. He is the leader of the party, he controls the party so who will he leave the party for?
"That allegation is a complete lie from the pit of hell. Governor Godwin Obaseki has a very robust relationship with the presidency and his party at the centre.
"His party is the ruling party in the state and at the centre so where is he leaving to and why should he leave? The good records of Obaseki cannot be compared to that Airhiavbere," Osagie said.
He mocked Airhiavbere, saying the former military general has not won any election even when he was the candidate of another party.