2020 Budget: Prepare For The Worst – Timi Frank Tells Nigerians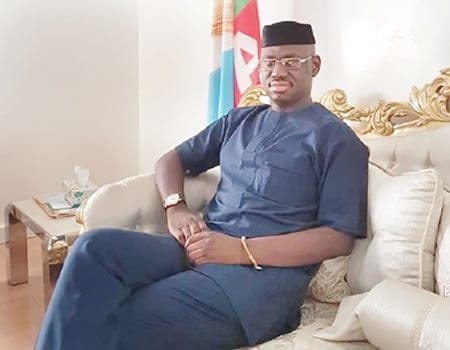 Former Deputy National Publicity Secretary of the All Progressives Congress (APC), Timi Frank, has urged Nigerians to prepare for tough times ahead of the 2020 Budget circle.
Frank, a fiery critic of the President Muhammadu Buhari administration, was reacting to the 2020 Budget submitted to the National Assembly.
Naija News reports that President Buhari on Tuesday presented the 2020 national budget estimates to a joint sitting of the National Assembly.
Speaking on the budget estimates, Buhari revealed that the nation's Gross Domestic Product has grown from 1.93 per cent in 2018 to 2.02 per cent in the first half of 2019 and the external reserves rose from $23bn in October 2016 to ~$42bn in Sept 2019.
The president promised that his government will raise the threshold for VAT registration to N25m turnover per annum, to bring relief to small(est) businesses.
Reacting in a statement on Thursday, Timi Frank described the 2020 budget proposal as a "scam."
According to the former APC chieftain, the 2020 budget will not cater for the needs of the common man.
He said that since the APC's administration came into power in 2015, "national budgets have been increased annually but without concomitant positive effects on the lives of ordinary Nigerians."
Timi Frank charged the leadership of the National Assembly to disclose to Nigerians how the 2019 budget was implemented by the Buhari administration.
He said the 9th National Assembly would rubber-stamp the 2020 budget presented by Buhari without asking critical questions.
"After careful study, I have concluded that this 2020 budget is more or less a scam. It is not meant to rescue Nigerians from the current economic hardship that has sent more than 94 million to below poverty line.
"It is a document without fuel subsidy, social investment scheme but a very high level of taxes. So, I urge Nigerians to prepare for the worst.
"Unfortunately, the country will miss the 8th National Assembly under Senator Bukola Saraki and Hon. Yakubu Dogara, who resisted many anti-people policies which would have scaled through against the express wish of Nigerians. Under the current NASS, it will, most definitely, be a 'yes sir' kind of National Assembly," Frank said.