Fire Razes Delta Market, Destroys Properties Worth Millions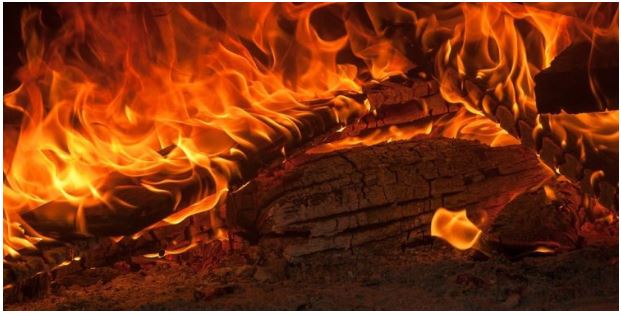 Properties worth millions of Naira have been destroyed after an inferno attacked the Delcma Section of Sapele Market, in Sapele Local Government Area of Delta State.
Naija News reports that the inferno which started as a result of power surge in the market razed down the section of the market including some warehouses and shops where provisions are kept.
Details of the exact cause of the fire were still sketchy as of the time of filing this report.
However, an eyewitness in a statement obtained by Naija News, revealed that the surge occurred when the Benin Electricity Distribution Company (BEDC) restored light in the area as there has been darkness for days.
In his statement obtained by Naija News, the eyewitness said as thus; "the inferno then gradually spread to other part of the shops before fire fighters came in.
"I was inside the market when the fire started. We suddenly heard people shouting fire fire; when we got to the scene of the incident, we found out that the fire was as a result of a power surge when BEDC brought light.
We had to reach the market management committee to call the fire fighters."
One of the affected traders, identified as Mrs. FejIro Onosiagbe, pleaded with the Government to come to her aid, adding that her business meant the whole life to her.
"I am one of the owners of the affected warehouses. I was away when my girls called me that the warehouse was burning so I ran down, only to discover that my things were on fire. All my life is here, the government should come to our aid," she pleaded.
While confirming the incident, the Sapele Local Government Council Chairman, Hon. Eugene Inoaghan commended the prompt response of the fire service, stating that traders should be safety conscious when they handle electrical appliances.
He also promised to provide assistance to serve as relief to the affected shop owners to cushion the effect of the loss.