Big Brother Naija: Reactions Trail Mercy Becoming Innoson Motors Ambassador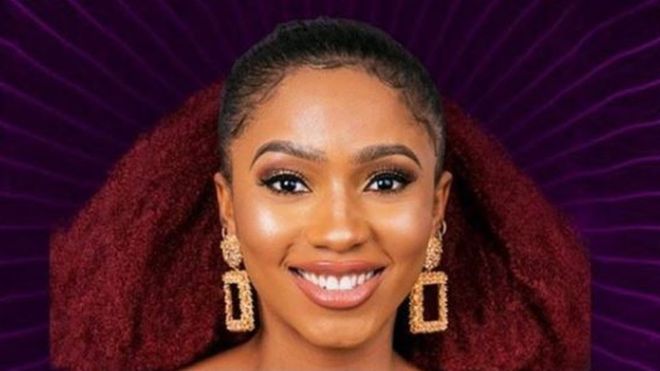 Naija News earlier reported that the winner of the 2019 Big Brother Naija reality TV show, Mercy has received the car prize for winning the 'pepper dem edition' of the show.
She was also presented the cheque for her N30 million cash winning.
Nigerians have taken to Twitter to react to this development.
See reactions below:
The real Winner of #BBNaija season 4 was presented her brand new Innoson SUV with a N30 million cheque.
She was also unveiled as the #MercyInnosonAmbassador pic.twitter.com/pwhSXVcEtN

— Ify Etoniru (@Waynetipsy) October 8, 2019
https://twitter.com/Olivia67639126/status/1181559082391654401
Now this is the real hashtag #MercyInnosonAmbassador Not those nonsensical hashtags that trended without aim. Congratulations Mercy. More endorsement deals coming your way. Body Odor supporters hope you're seeing this? pic.twitter.com/vhmKxi7Vc6

— Asian Akparawa ✳️ (@_Gordonski) October 8, 2019
I just got back from work to be informed that Innoson cars have just made Mercy an ambassador??? I'm tempted to talk about Khafi's Uber but am a good girl now so all I wanna know is- Was Uncle Uzor there for the handover????????@BBNaija #BBNaija#MercyInnosonAmbassador pic.twitter.com/7IdLdjNNur

— Aluta (@AlutaContinua21) October 8, 2019
They said she was jealous of Khafi's car but look at God.?

Not only did she win an SUV,she's also the ambassador. ????

When God shows up,he shows off.
Congratulations dear Mercy.?❤? @real_mercyeke #MercyInnosonAmbassador#BBNaija pic.twitter.com/gORmSe3xsW

— Sassyfied (@lowcutgirl) October 8, 2019
https://twitter.com/AinaDimeji/status/1181570353203687424
So Mercys bank is heading if not surpassing the 100 million mark with the newly appointed ambassador ship?

Uncle Uzor me too I want your special prayers. ??#MercyInnosonAmbassador #BBNaija pic.twitter.com/GVyEXPB9iX

— #NkechiTheVillageWarrior ?? (@Ikech_Balogun) October 8, 2019
https://twitter.com/BettyStar2056/status/1181554075986485248
Mercy and her car ??????.

If you don't give them, how will they take it ?‍♀️? Give us more, we are ready baby ❤️??.

Congratulations for becoming the official innoson ambassador ?#KeepingUpWithMercy #MercyInnosonAmbassador#MercyInnosonAmbassador#BBNaija pic.twitter.com/M0mG6s86gn

— Rich Aunty K (@kgomotso__Tau) October 8, 2019
Keep on celebrating 800k followers on social media while #TeamMercy is celebrating success, the ambassador tittle bitches..keep on rebranding while Mercy is signing contracts…

More is yet to come, thier all in a que waiting#MercyInnosonAmbassador #bbnaija pic.twitter.com/SAnAAMhRj2

— JEN ? (@JenMbhuri) October 8, 2019
https://twitter.com/Proprietress01/status/1181570856729886721
Say hi to the latest Brand ambassador of Innoson… we move with class and God's Grace… take a bow my more to come ??❤️???#MercyInnosonAmbassador#MercilessNation
#BBNaija pic.twitter.com/0WZkggephn

— Naa Akoto (@naa_akoto) October 8, 2019
If you don't give them please how will they take it?
Congratulations LAMBO ? #MercyInnosonAmbassador

More blessings to you and all other #BBNaija HMs.

RT if you are happy for Mercy!

Kindly follow, I will follow back! pic.twitter.com/cOafhzHcRY

— i Design WEBSITE ™??‍??? (@iamAbiodunAA) October 8, 2019
Source: Naija News