Tunde Bakare Reveals Reasons Behind Buhari's Behaviour As Nigeria's President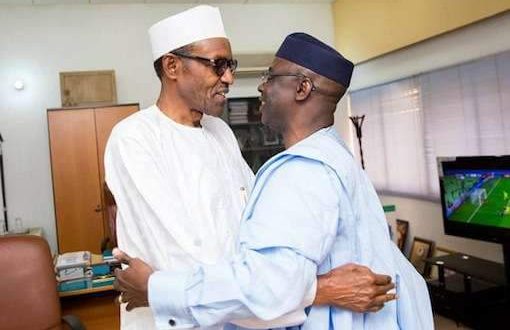 Bakare Drums Support For Buhari's Corruption Fight
The senior pastor of the Latter Rain Assembly (LRA), Pastor Tunde Bakare has said President Muhammadu Buhari is striving to leave a worthy legacy behind when his tenure expires.
The fiery pastor noted that the health challenges faced by the President during his first term in office has pitched him in a race against time.
"If you spend eight years and there is nothing tangible recorded against your name, that is not right. Remember, for a considerable part of his first term, he was ill; thank God he made it back. It's like he is doubling efforts now to ensure that a legacy that cannot be erased is left behind because four years will soon come and go."
Pastor Bakare made the submission while addressing journalists after his state of the nation address in Lagos, on Sunday.
To be able to have a lasting legacy for his administration, the cleric urged President Buhari to ignore all forms of partisanship and ethnic sentiments.
"Time has come to sit on a table of brotherhood and that's why I said a President like President Muhammadu Buhari must rise up above partisanship and above petty ethnic sentiments, like Abraham Lincoln, like George Washington, to say let's sit down, Nigeria must move forward," he said.
"It is bigger than any of us and it will be better for us to work together by getting the best of the North and the best of the South to think through the road path for the greatness of this nation.
While noting that no particular region of the country has an exclusive right to the presidency, Pastor Bakare called on Nigerians to however learn to live together in peace and harmony.
"This is not time for mutual suspicion; this is a season for collaboration. All the infighting must stop; it is like father and mother are fighting and the children are confused. The season cannot afford this; let's mend the fences. Let's come together and let us begin to pursue a strategic objective that will set Nigeria on the path of predictable progress."
Bakare further noted in his submission that the president's fight and stand against corruption is targeted at ensuring security in the country which would, in turn, lead to development.